Administrative Leadership
About Leadership - Wendy Huber
Wendy Huber
Assistant Dean, Residential MBA Program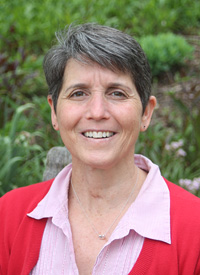 Wendy Huber has been with the Darden School of Business for more than 15 years. She started her career with the University of Virginia in admissions. She quickly learned that working to grow the number of underrepresented students attending business school was her passion. She worked on increasing the number of minorities, women and LGBTQ students applying to and attending the University.
After spending 15 years in admissions, she moved to the MBA program office, where she is now the assistant dean. When asked about what it is she actually does, she likens Darden to a ride at Disney World.  She says that, for 15 years, she spent her time trying to get people to get in line and take the ride. Now, she makes sure the ride goes the way it is planned.
Before joining Darden, Huber worked for Marriott Corp. and Kaplan Inc. She is married with two children, Jake and Mitch. She has served on the board of the Forte Foundation and is currently on the board of trustees for the Consortium for Graduate Study in Management.
Huber received a bachelor's degree in history from the University of Mary Washington and a master's in education from the University of Virginia.