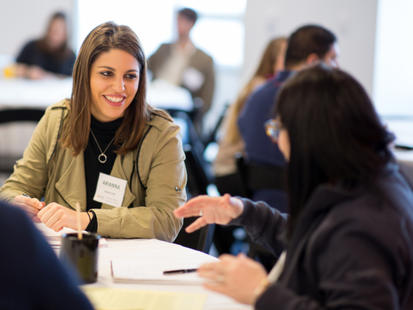 Coronavirus Information and School Operations
About - Return to Grounds - Program-Specific Information
Program-Specific Information
Along with the rest of the University of Virginia, Darden holds classes in person and most operations are at their full pre-pandemic capacity. The University and Darden will continue to monitor the pandemic and respond to any developments with appropriate policy changes.
Read the latest UVA vaccine guidance.
Program leaders for the Full-Time MBA, Executive MBA, Master of Science in business analytics (MSBA) and Executive Education provide the latest updates to students and participants. Use the program tabs below to find resources with general information.