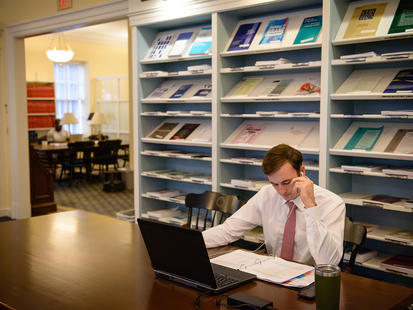 Coronavirus Information and School Operations
About - Return to Grounds - Technology Resources and Information
Technology Resources and Information
Operational changes, virtual/in-person hybrid formats for classes and programs, and health and safety measures in place to start the 2020-21 academic year mean technology will be crucial to ensure Darden succeeds in its mission to deliver an unparalleled transformational learning experience and be a culture of mutual care and concern. Read below for technology information and resources in place to ensure the Darden community successfully learns and works safely, both in person and remotely.
HOOS Health Check App: Track Your Health, Care for the Community
Download the HOOS Health Check app to phones from the Apple App Store or Android Google Play Store, or access the website via personal computer. The app helps the University community prevent the spread of COVID-19. It will help individuals be aware of their symptoms, encourage personal responsibility, and provide resources and next steps for testing for individuals who report symptoms. For more information, see the HOOS Health Check app FAQ. 
Darden community members are also encouraged to download the COVIDWISE app from the Virginia Department of Health to help protect the broader UVA, Charlottesville and Virginia communities. COVIDWISE uses Bluetooth Low Energy (BLE) technology to quickly notify users who have likely been exposed so you can reduce the risk of infection for your friends and family and help Virginia stop the spread.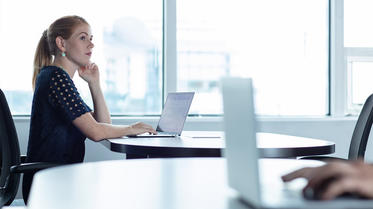 Darden Resources and Technical Support
Resources and technical support for students, faculty and staff include Zoom etiquette and best practices, audio and video tips, how to best record video with Zoom and other helpful remote technology guidelines. Many courses and tip sheets require logging in with your computing ID and Darden password. Email the Service Desk with any questions.
Video, Audio and Remote Tech Tips
Contact Tech Support
The Darden Service Desk is staffed Monday–Friday from 8 a.m. to 5 p.m. ET during the academic year. The service desk can be reached at [email protected]. When emailing for assistance, try to share as much detail as possible regarding your issue, including screen shots if necessary. For emergency requests, include a phone number where you can be reached.