Alumni Reunion
Alumni - Reunion & Events - Class of 1971
Class of 1971
Class information will be added as plans are confirmed. If you are interested in getting involved with your reunion, please contact Whitney Wilson, director of reunion giving.
REUNION COMMITTEE MEMBERS
Hugh Ewing, Class Agent
Jay McDonald, Class Secretary
Tom Duke, Event Host (Saturday)
FACULTY AND SPECIAL GUESTS
Information incoming.
FRIDAY NIGHT CLASS EVENT
Information incoming.
SATURDAY AFTERNOON CLASS ACTIVITY
Abbott Society Luncheon followed by a wine tasting at King Family Vineyard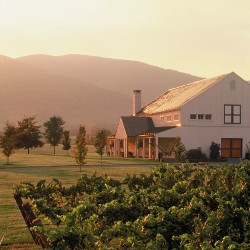 SATURDAY NIGHT CLASS ACTIVITY
Dinner at the home of Susan and Tom Duke (MBA '71)
REUNION CLASS GOALS
Give back! Darden has embarked on the historic Powered by Purpose campaign, and we would like to see our class set the tone for participation. We ask that you consider making a five-year pledge to the Darden Annual Fund at a level that is meaningful for you.
The Darden Annual Fund enables the School to remain innovative, invest in top strategic priorities and respond nimbly to emerging opportunities. Donors are invited to designate gifts to the following areas critical to Darden's success: Area of Greatest Need, Diversity, Equity and Inclusion Initiatives, Scholarships, Faculty Excellence, and Global Impact.