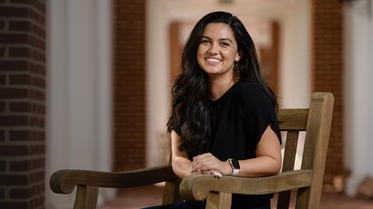 University of Virginia Darden School of Business - MBA, EMBA, PTMBA, Executive Education, MSBA
Purpose-Driven Leadership
These uncertain and rapidly changing times call for leaders who are prepared to catalyze global business and social transformation. Through Darden's signature approach to teaching and learning, you will connect with your purpose, master business tools and concepts, and gain the holistic leadership skills you need to make an impact and flourish in the unknown.
Need to Know
Darden spearheads the conversations impacting business and society in a world changing more rapidly than ever, regularly publishing news, research, analysis and thought leadership. Read the latest.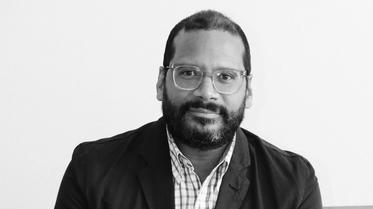 Christian Duffus (MBA '00) Taps Tech to Provide Banking for Displaced People
Former refugee shares his experience and inspiration for creating Fonbnk
Preparing Critical Thinkers
From within a Top 5 business school, Darden's rigorous, purpose-driven education simulates the performance pressures of modern business, developing innovative leaders who not only navigate change — they spark it.
Paths to Purpose
Darden is accepting applications to its degree programs for the 2022–23 academic year.
80+ Guides, Conveners and Catalysts
Routinely recognized as the best in the world, Darden's faculty creates a spontaneous yet deliberate culture of thoughtful debate across every program. By connecting learners' perspectives and purpose with the quickly changing business landscape, our professors demonstrate that collaborative advantage is competitive advantage.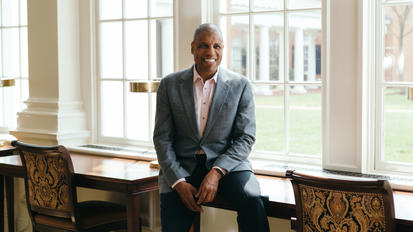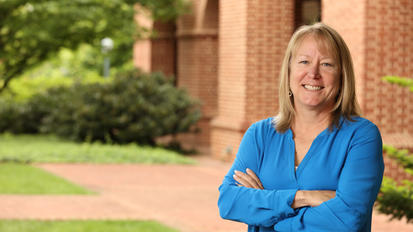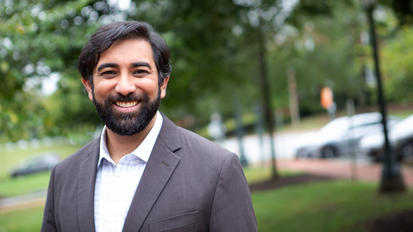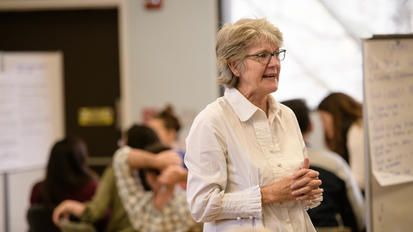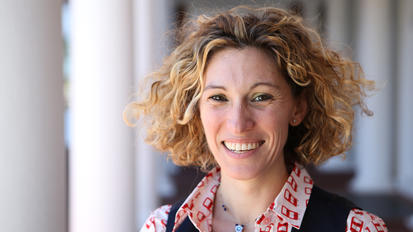 Senior Associate Dean and Global Chief Diversity Officer Martin Davidson changes how executives across the globe leverage the diversity and difference in their organizations.
Luann Lynch proves that accounting isn't just for accountants, showing how decisions in the field have major ethical implications and can power incentives that drive important behavioral changes. 
Bobby Parmar is a teacher, researcher, documentary producer and book author who is taking stakeholder theory from classes to the masses so that business embraces its opportunity to be a force for good.
Jeanne Liedtka is an organizational sage and trailblazer of design thinking, a problem-solving technique that's transforming companies, nonprofits and government agencies. 
Yael Grushka-Cockayne wins awards for teaching at the forefront of data science, forecasting and project management, and a competitive planning edge has never been more important than now.
Image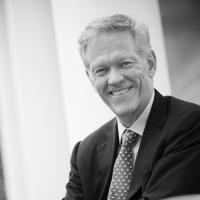 "You don't need to look past the latest headlines to know business and society are more global than ever. In this interconnected world in which a leader's decisions can change life oceans away, purpose and mission matter. Responsible, global leaders prepared for uncertainty will deliver meaningful impact that improves the world."
Scott C. Beardsley
Dean and Charles C. Abbott Professor of Business Administration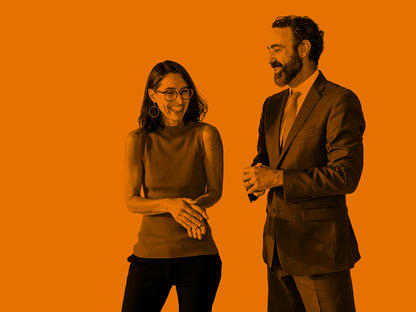 Teamwork Makes a Network.
Our 17,000 alumni and 900+ degree-seeking students define themselves by their Darden roots and famously return the calls of any colleague who rings. We look forward to connecting.
Powered by Purpose
Purpose. It's the foundation for what we believe and the bedrock beneath Darden's historically ambitious fundraising campaign — Powered by Purpose. Support unparalleled investments in faculty, scholarships, the Darden Grounds and the annual fund to power transformational experiences that develop tomorrow's purpose-driven leaders.