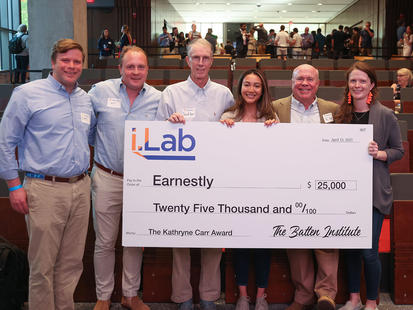 Centers & Initiatives
Batten Institute for Entrepreneurship, Innovation and Technology
The future belongs to innovators—and to leaders who bring an entrepreneurial mindset to firms both large and small.
The Batten Institute for Entrepreneurship, Innovation and Technology seeks to challenge every Darden student to fulfill their entrepreneurial potential through transformational learning experiences and groundbreaking research.  
The Institute, founded in 1999 by a one-of-its-kind $60 million gift from Frank Batten Sr., is Darden's innovation engine. It runs flagship venture programs for Darden and UVA including the i.Lab Incubator and UVA Entrepreneurship Cup, and supports professional pathways and networks in startups, VC, Entrepreneurship through Acquisition, social enterprise and technology.  

It also drives new ideas and initiatives around Effectual Thinking & Action, Sustainability, Design Thinking and AI.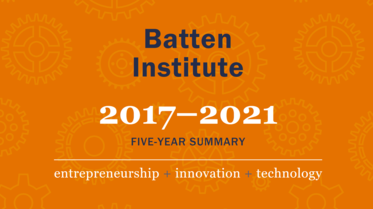 Learn how the Institute invested in entrepreneurship, innovation and technology through its student and faculty programs in the last five years.
About the Batten Institute
Latest News
Business in Society, Entrepreneurship and Innovation
Entrepreneurship and Innovation
Entrepreneurship and Innovation, Press Releases