Darden Ph.D. Program
The Darden Ph.D. Program
The University of Virginia Darden School of Business offers an intellectually demanding doctoral program for a select group of high-potential applicants. Distinguished by its top-ranked faculty and world-class research centers, the doctoral program will train you as an academic researcher capable of contributing to the cutting edge research in business and management and provide you with the skills you will need for a successful career as a professor.
Now accepting applications for Fall 2023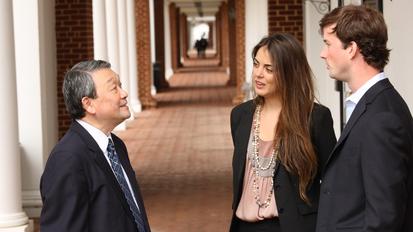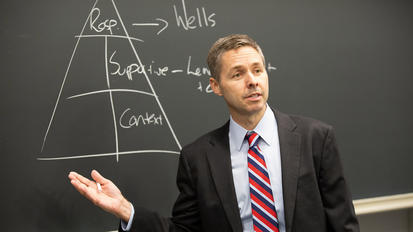 Unparalleled Accessibility
The Ph.D. program's deliberately small size and Darden's open-door research ecosystem fosters high intellectual and emotional engagement with some of the world's leading business teachers and thinkers.
Breaking Ground Daily
The Darden Ph.D. nurtures an intensive academic pursuit in an intimate environment. As candidates rigorously pursue their area of expertise, professors steward their development into field-leading researchers capable of communicating as clearly in the boardroom as the classroom.
What Our Ph.D. Graduates Say About the Program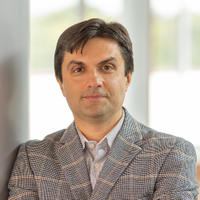 Doing a Ph.D. at Darden has many unmatched benefits - focus on ethics, scientific freedom, friendly and productive relationships with faculty, individual approach to Ph.D. students, unconditional support, a very diverse student cohort and more. 

Darden faculty are always open to collaborate on research projects with Ph.D. students, and the limits are only your own interest and time. I really enjoyed my close collaboration with many Darden prominent faculty such as Ed Freeman, Andy Wicks, Bobby Parmar, Mark Haskins, and Jared Harris, as well as with professors who have strong ties with Darden such as Patricia Werhane and Rob Phillips. All the faculty are very friendly and often the relationships extend beyond the classroom and beyond the graduation.
Sergiy Dmytriyev, Assistant Professor, Business Management at James Madison University
P.h.D. in Business Administration, 2019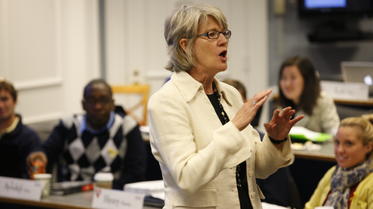 The Darden doctoral faculty includes an unparalleled collection of penetrating business minds. With a longstanding combination of academic excellence and real-world experience, professors introduce Ph.D. candidates to research and publishing opportunities that aim to push candidates' purpose toward professional reward.