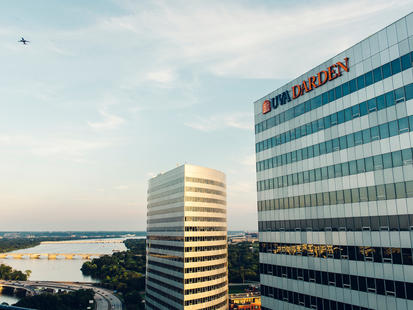 Weeknight Classes. Flexible Duration. DC Metro Location.
Part-Time MBA
Part-Time MBA
A flexible format of the Darden MBA for working professionals based in the Washington, D.C., metro area. The program offers the transformational education experience Darden is known for, with a mix of in-person and virtual delivery. Courses are primarily offered on weekday evenings and the program can be completed on a timetable that works best for students.
Tap into the potential of the Darden network while keeping your weekends open.
UVA Darden DC Metro, located in the Rosslyn neighborhood of Arlington, Virginia, is a hub of activity with a variety of degree and non-degree program offerings, events, and cross-sector collaboration. Not only that, the area is home to the largest alumni bases of the University of Virginia and the Darden School.
Darden MBA Format Comparison
 
Part-Time MBA
Executive MBA Formats
Full-Time MBA
Format
In-person
& virtual
In-person
& virtual
In-person
Classes
Weekday evenings
Weekends & Weeknights
Residential
Duration
28–48 months
21 months
21 months
Cohort Size
65 students

*

135 students
335 students
Work Experience Range
2–15+ years

*

5–25+ years
2–10+ years
Work While Study
Yes
Yes
No
Location Base
Rosslyn
Rosslyn
Charlottesville
Connect With Darden
Register for upcoming events:
Sign up for a 1:1 Admissions Conversation  
Questions? Send our team an email at [email protected]
Part-Time MBA Overview Webinar
On 13 December 2021, Senior Associate Dean for Professional Degree Programs Yael Grushka-Cockayne and Senior Director of Admissions Brett Twitty hosted an overview webinar in which they shared insights about the Part-Time MBA format's structure and design, as well as advice for prospective students.
Image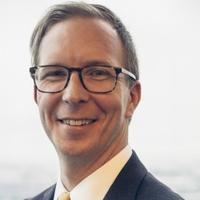 The Part-Time MBA has all the hallmarks of Darden's top-ranked educational experience — high-engagement classrooms, student-centered design, world-class faculty — in a format designed for flexibility and convenience. This program offers learners in the Washington, D.C., area yet another pathway to a Darden MBA, without having to interrupt their busy lives and careers. 
Brett Twitty
Managing Director, Admissions & Strategic Initiatives, Professional Degree Programs, UVA Darden
A Part-Time MBA for Your Full-Time Purpose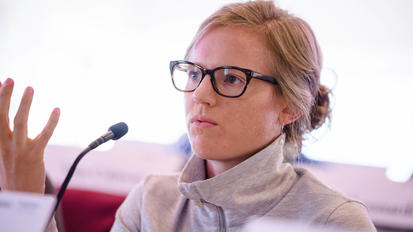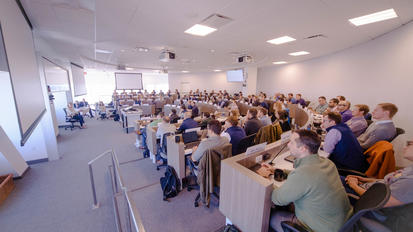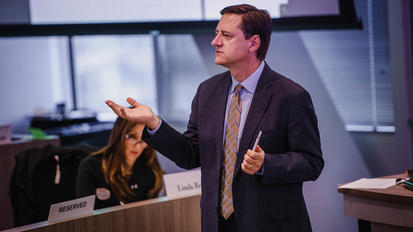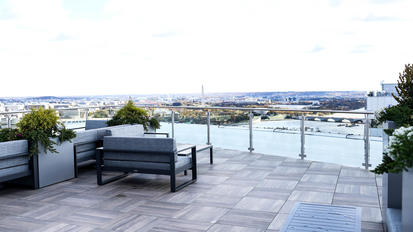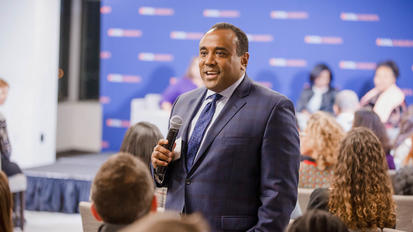 Darden's signature approach to teaching and learning will allow you to pursue your purpose, master business tools and concepts, and gain the holistic leadership skills you need to make an impact.
At Darden, we empower agile, creative and critical thinkers to be catalysts for business and social transformation, globally.
Guided by Darden's world-class faculty, your intentional learning experience will provide you with the skills to lead projects and teams, even in times of great uncertainty. Professor Shane Dikolli is one of the School's most decorated faculty members for teaching excellence.
UVA Darden DC Metro is located less than five miles from Union Station at the Washington Metro's Rosslyn station. Our Washington, D.C., area location on the banks of the Potomac River is a sleek, modern facility with a 360-degree views of the capital region.
Darden has a significant presence in the global gateway of Washington, D.C., where heads of government and industry help advance faculty research. Darden Associate Dean for Washington, D.C., Area Initiatives Greg Fairchild often moderates events with senior leaders from the public and private sectors.