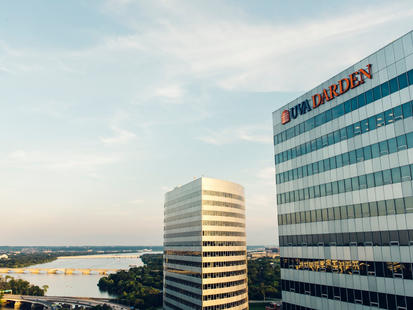 Locations
About Darden - Locations - Washington, DC
Washington DC Area
UVA Darden DC Metro brings the best of Darden to the capital region.
Perched on the top two floors of a high-rise with sweeping views of the nation's capital, UVA Darden DC Metro is at the heart of the Rosslyn neighborhood of Arlington, Virginia, a rapidly growing urban technology hub and regional innovation district.
The campus, called the Sands Family Grounds, is home base for Darden's Executive MBA, Part-Time MBA, the UVA Darden/McIntire Master of Science in business analytics and Darden Executive Education's Washington, D.C., area programs. The state-of-the-art facility includes tiered and flat classrooms, meeting and event spaces, and catering. Take your learning to the next level in this convenient, modern space that wows.
Square Feet of Modern Learning Space
Learners Based in UVA Darden DC Metro
Darden Alumni in the Washington DC Area
A Closer Look at Darden's DC Area Offerings
Image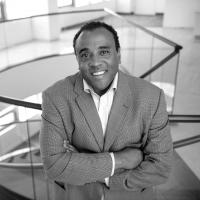 "Washington is a city of ideas and a hub of multinational corporations and global business. We believe Darden can be an influential and positive force at the nexus of business, public policy and leadership."  
Professor Greg Fairchild
Associate Dean, Washington, D.C., Area Initiatives
Planning a Meeting or Event in DC?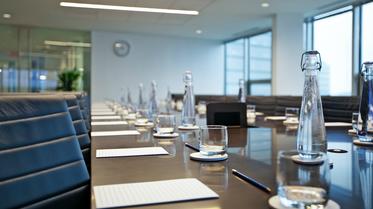 With two multi-tiered classrooms, flexible meeting and event spaces, top-notch on-site catering and panoramic views of the capital region, UVA Darden DC Metro offers a wealth of options for your next meeting or special event in the Washington, D.C., area.