Recruiters & Career - Darden
Recruiters & Career
Darden builds leaders at every level from the bullpen to the C-suite. Throughout the year, the industry's top companies shake hands with some of the world's most enterprising young minds eager to add real-time value in real-world capacities everywhere from the Fortune 500 to the early stage startup.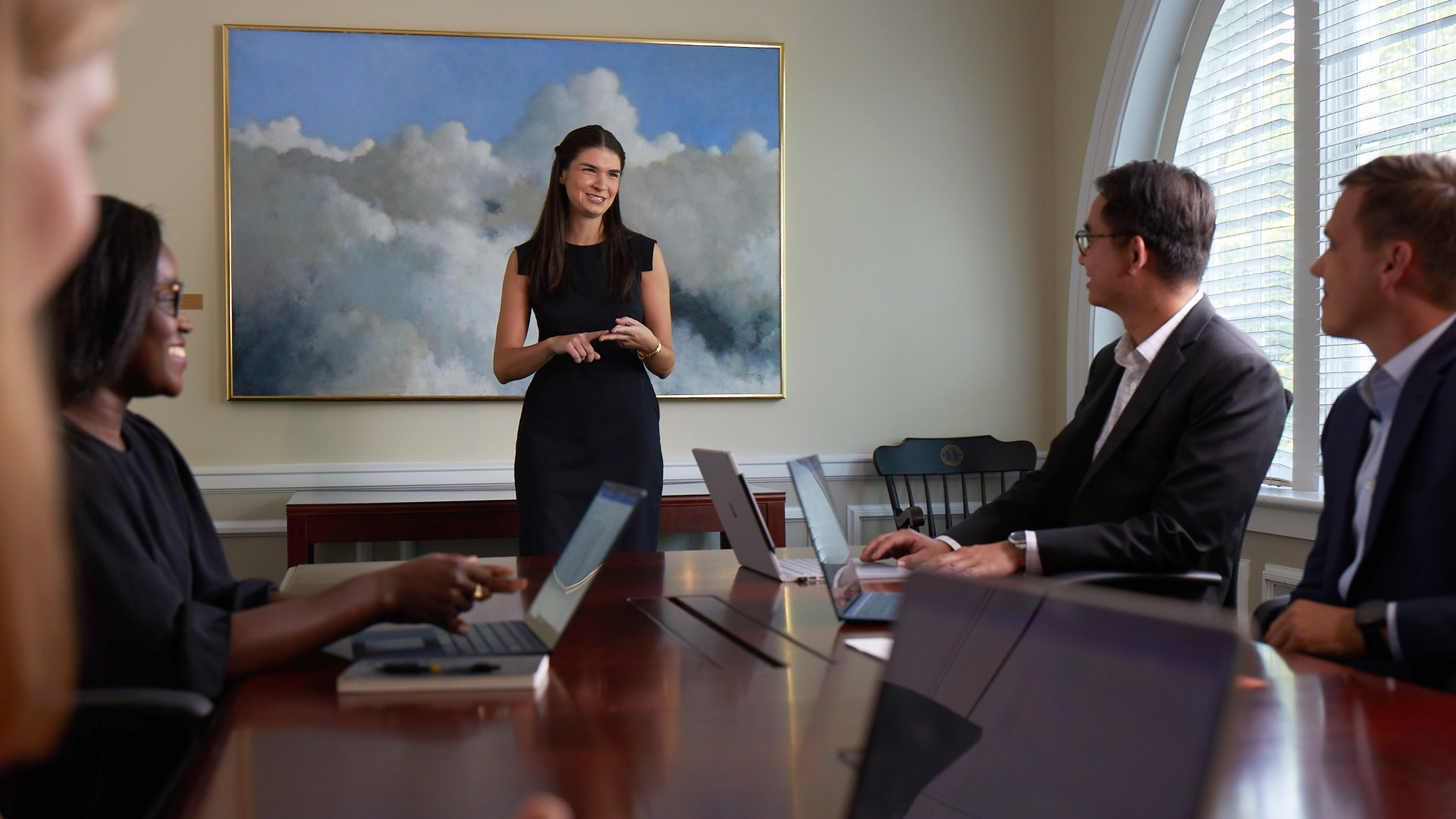 Darden Careers by the Numbers
Recruiting Events Hosted Each Year Across Degree Programs
Jobs Posted in the Career Portal
Unique Employer Partners Hired Students from Darden's Full-Time MBA Class of 2023
Class of 2023 Graduates Received a Job Offer By Three Months Post-graduation
Average Starting Salary of 2023 Graduates
Average Bonus for Class of 2023 Graduates
Everything You Need to Know
Where We Work
Positive outcomes. Record incomes. Darden's Class of 2023 saw our highest average compensation ever for new graduates. Detailing another record year for our top hiring industries and growing momentum, the 2023-24 Darden Employment Report shows that Darden can take you from here to anywhere.
No. 1 Education Experience (The Economist)
No. 1 Best MBA for General Management (Financial Times)
No. 1 Best MBA for Corporate Social Responsibility (Financial Times)
No. 2 Best MBA for Consulting (The Princeton Review)
No. 3 MBA Program globally (Bloomberg Businessweek)
No. 6 Best Career Prospects (The Princeton Review)
No. 6 Best Graduate Entrepreneurship Program (The Princeton Review) 
No. 8 Best MBA for Finance (The Princeton Review)