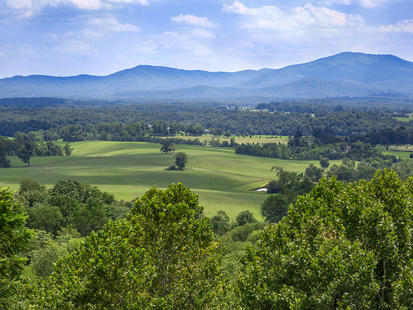 Locations
About Locations - Charlottesville
Charlottesville, Virginia
Idyllic. Ambitious. Home.
A serene, two-hour drive from Washington, D.C., Charlottesville sits at the foot of the Blue Ridge Mountains in Central Virginia.
The town's classical architecture, with Thomas Jefferson's Academical Village as the centerpiece, provides the backdrop for a upscale town that offers the community of a small city and the vibrancy of a metropolis.
Here, innovative cuisine, a buzzing music scene, the East Coast's premier wine country, and all that the University of Virginia has to offer — including the nation's best public education and national championship sports — have some alumni coming back every year. Others stay for good. 
University UNESCO World Heritage Site in North America
Fastest-growing Venture Capital City in the U.S. (The National Venture Capital Association)
Place to Live in the U.S. (Cities Ranked & Rated)
Coming Soon! A New Darden Boutique Hotel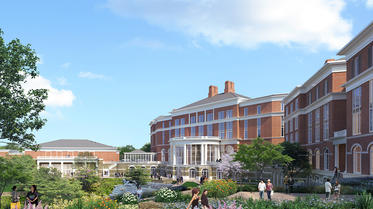 Construction on the highly anticipated, new UVA Darden Boutique Hotel began in January 2021. Located on the University of Virginia's verdant North Grounds, within a five-acre arboretum with global botanical gardens, the landmark property will be near to, well, everything UVA, and will capture the essence of the beautiful town of Charlottesville, Virginia.
Return to Grounds Information and Resources
Stay informed with the latest updates from UVA and Darden on plans to return to Grounds and health and safety planning related to COVID-19.