Go further. Faster.
Darden Online - Online Courses With Darden
Darden Online
Taught by Darden's top-ranked faculty, our online courses make the world's best business education experience accessible to anyone, anywhere. Get empowered with new business skills and cutting edge knowledge. Take a single course or dive deep with a specialization.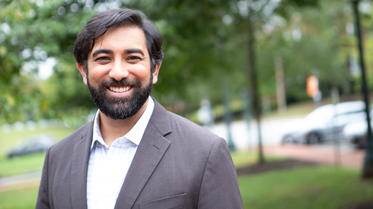 Associate Professor of Business Administration
Parmar teaches First Year Ethics and a Second Year elective on collaboration at Darden, and was recently named one of the top 40 Business School professors under 40 in the world.
His research interests focus on how managers make decisions and collaborate in uncertain and changing environments to create value for stakeholders, and his work helps executives better handle ambiguity in their decision making. Parmar has recently created a new Executive Education online course: Collaboration and Influence.