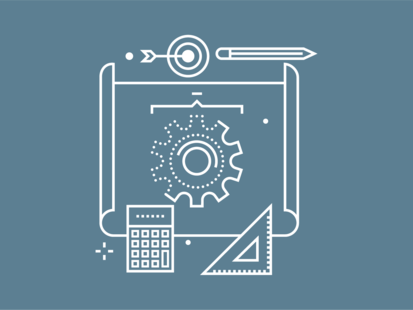 Darden Online
Darden Online - Product & Project Management
Product & Project Management
New problems. New approaches.
Specialization
4 courses, 4 weeks/course, 4 hours/week
Transform your business using the principles and practice of agile. Learn to coordinate all aspects of the agile development process (running design sprints, managing teams, fostering a culture of experimentation), then apply what you've learned to guide a real-world software development project to successful completion.
Courses
4 weeks, 4 hours/week
Learn a different approach to product development, one that relies on creating a strong shared perspective and results in valuable solutions to meaningful problems.
4 weeks, 3 hours/week
Develop an interdisciplinary skill set that will allow you to cultivate a continuous deployment capability in your organization.
2 weeks, 2 hours/week
Discover major challenges within corporate IT and how to address them with the use of design thinking, Lean Startup and agile framework.
4 weeks, 6 hours/week
Charter a direction and create a successful working environment and the actionable focus to successfully manage your product, focus your work using modern product management methods, manage new products and explore new product ideas.
4 weeks, 4 hours/week
Run your projects more effectively and efficiently through planning principles, execution methods and frameworks for scoping projects, sequencing activities, utilizing resources and minimizing risks.
2 weeks, 2 hours/week
Improve your focus and ability to quickly test solutions using  tools from the worlds of design thinking and Lean Startup to approach the Business Model Canvas and drive innovation.
4 weeks, 4 hours/week
Develop skills to facilitate your team's initial and ongoing adoption of agile practices and to manage stakeholders.
4 weeks, 4 hours/week
Avoid waste and deliver value sooner: Learn how to plan, sell, and conduct design sprints that deliver valuable, actionable insights. 
4 weeks, 4 hours/week
Expand your ability to deliver agile outcomes by learning to create a culture of experimentation and integrate the practice of experimentation across concept and feature testing, usability testing and testing the software itself.
3 weeks, 2 hours/week
Learn how to conduct multilevel analyses using real data and discover the tools you need to analyze and interpret the results of the datasets you collect as a researcher.