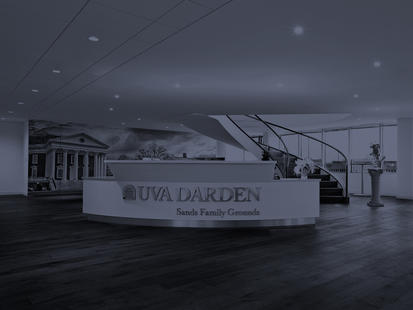 UVA Darden DC Metro
About Darden - Washington, DC - Leadership Unscripted
Leadership Unscripted Speaker Series
To achieve its mission of improving the world by inspiring responsible leaders through unparalleled transformational learning experiences, the Darden School regularly convenes important discussions with global thought leaders to inform and inspire current and future leaders.
Hosted at UVA Darden DC Metro, the Leadership Unscripted speaker series features top leaders who are creating meaningful impact in their fields and in the world. By engaging these leaders in candid conversations on a variety of thought-provoking topics, the series seeks to:
Highlight Important Issues: In its second year, the series will bring a multicultural lens to leadership, specifically exploring what it means to live and work in the United States when coming from other countries and cultures. While speaker industry expertise and session content vary, the series rests on the truth that diversity of background and thought is crucial in effective organizational management and the creation of positive impact on business and society. 

Inform: Speakers engage in candid conversations about the opportunities and challenges of bringing first generation leadership, global perspectives and cultural diversity to organizations, as well as general leadership insights and industry expertise. 

Inspire: Speakers offer advice to aspiring leaders and help them tap into their own purpose and path as future leaders.
This series is open to students, alumni, staff and faculty of the UVA Darden School of Business, University of Virginia, and select members of the business community.
For more information or to sign up for emails on upcoming events:
Upcoming Featured Events
The next event will be posted shortly!