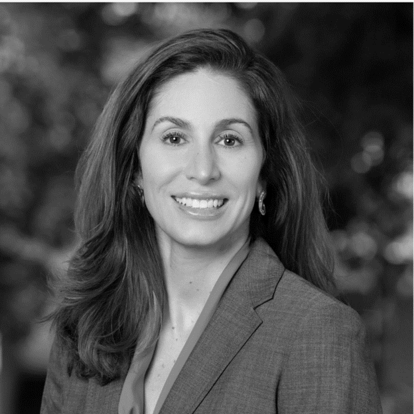 Allison Elias
Assistant Professor of Business Administration
Office
FOB 260
Phone
Email
Academic Area
Areas of Expertise
Gender, Social Movements, Conflict Resolution
Assistant Professor Allison Elias teaches courses about communication and negotiation in Darden's MBA and EMBA programs. She was a nominee for the 2022 Outstanding Faculty Award at Darden, and her elective, Women, Gender, and Work, was rated among the top 10% of all Darden electives (according to student ratings regarding course content and instructor quality).
Her research investigates historical and contemporary issues of gender and diversity in organizations, with a focus on the influence of social movements on corporate practices. Her 2022 book, The Rise of Corporate Feminism (History of U.S. Capitalism series, Columbia University Press), at the intersection history and management studies, charts the trajectory of modern feminism in the office, illuminating the failures of equality-based frameworks and merit-based human resource management practices. This book has received praise from scholars across disciplines (i.e., sociology, history, political science, law, management), and a reviewer in the Financial Times noted: "while this is an academic book, Elias has written one of the most engaging and original accounts of women in the workplace that I've ever read." The Rise of Corporate Feminism was named a Best Summer Book of 2023 in the category of Business by the Financial Times.
Elias provides commentary regarding gender issues at work to media outlets such as NPR's Marketplace, and her research on women in business schools has been featured in Quartz.com and Poets & Quants.
Before coming to Darden, Elias taught at the Wharton School, University of Pennsylvania; the Owen Graduate School of Management, Vanderbilt University; the SC Johnson College of Business, Cornell University; and the ILR School, Cornell University.  At Cornell she won an exemplary teaching award and was recognized for advancing gender equality across the campus.  During graduate school, she worked as a court-certified mediator.