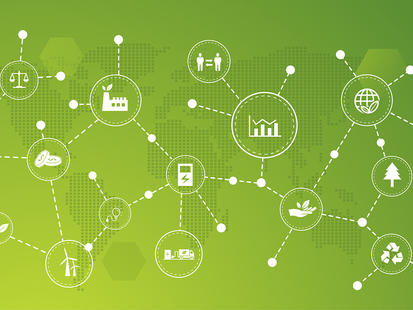 Centers & Initiatives
The Sustainability Initiative
What is the Initiative?
At Darden, we are committed to preparing our students to take on complex issues of global importance, including sustainability.  The Sustainability Initiative, led by the Institute for Business in Society and the Batten Institute for Entrepreneurship, Innovation, and Technology, brings together the faculty research and student engagement opportunities around sustainability topics of interest to business leaders today. Our efforts directly support Darden's 2030 Sustainability Goals for curriculum development and faculty scholarship.
Through this initiative, we will also contribute to broader industry discussions, pursuing opportunities to engage alumni and practitioners, convene multi-stakeholder events, support academic research, and write articles on relevant topics.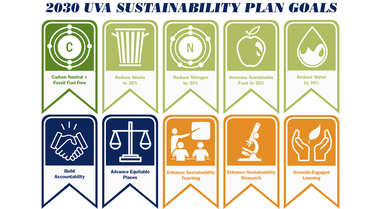 Partnership with UVA Sustainability
Darden works closely with the UVA Sustainability team to coordinate research and teaching efforts.