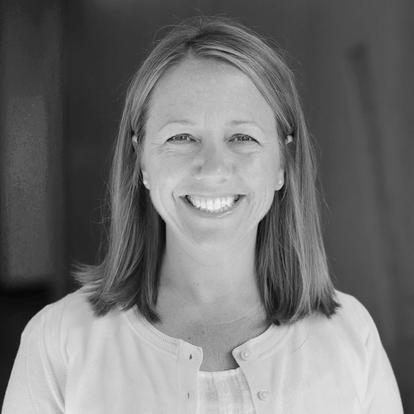 Rebecca Duff
Director of Initiatives, Batten Institute, Associate Director of Strategic Initiatives
Education: B.S., Mary Washington College; M.S., Johns Hopkins University
Rebecca Duff is a Director of Initiatives for the Batten Institute, a Center of Excellence that supports Darden students and faculty through rigorous and relevant research on topics that impact business practice and policy in entrepreneurship, innovation, and technology.  She has more than 20 years of experience conducting industry and technology research, with a particular focus on product development, emerging technologies, and policy and market interventions.
At the Batten Institute, she oversees several topic-focused initiatives that promote Darden faculty research and thought leadership, engage Darden alumni, and provide learning and growth opportunities for Darden students. In this role, she also coordinates cross-center initiative son topics of mutual interest, such as sustainability and artificial intelligence. As an Associate Director of Strategic Initiatives, she works to advance school-wide efforts that support the school's mission, including serving on and co-managing the Darden Sustainability Advisory Council.
She is the co-author of the book The Decarbonization Imperative: Transforming the Global Economy by 2050 and provided research support to Darden Professor Michael Lenox on his book titled Can Business Save the Earth: Innovating our Way to Sustainability.
Books
Articles
Reports
Podcasts