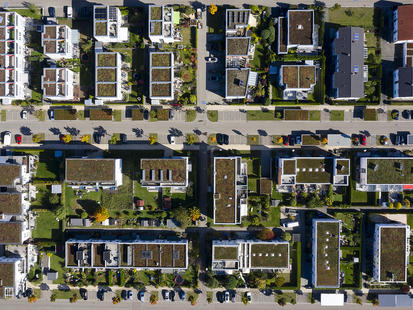 Real Estate Initiative
Offering transformational real estate development and investment learning opportunities to inspire responsible leaders.
Darden's Real Estate Initiative, hosted by the Richard A. Mayo Center for Asset Management, offers students a unique suite of courses, extra-curricular and career development programs to support their interests in commercial real estate finance, development, management and M&A. From an active Real Estate Fund managed by student portfolio managers to summer internships with leading firms in the industry, the Real Estate Initiative provides all Darden students with the opportunity to acquire knowledge and to form professional connections in real estate that are beyond compare.

In addition, Darden is proud to partner with UVA's School of Architecture and the McIntire School of Business to create pan-University courses, degree programs, extra-curricular programs and events in real estate, currently under development. Darden students also have the opportunity to train on and practice using ARGUS, an industry-standard investment tool for real estate. Students using ARGUS learn to create real estate evaluation models, calculate cash flows, structure debt terms and perform sensitive analyses.