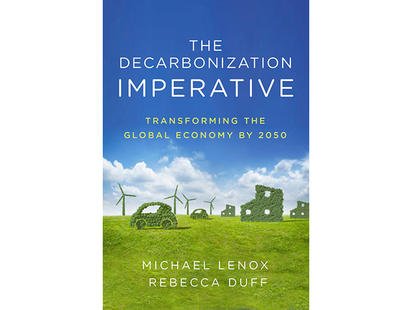 Business Innovation and Climate Change Initiative
BICC Books
The Decarbonization Imperative
Transforming the Global Economy by 2050
Axiom 2022 Business Book Award for Economics - Bronze
The Decarbonization Imperative
Time is of the essence. Climate change looms as a malignant force that will reshape our economy and society for generations to come. If we are going to avoid the worst effects of climate change, we are going to need to effectively "decarbonize" the global economy by 2050.
In The Decarbonization Imperative, Professor Michael Lenox and Rebecca Duff suggest that only with significant innovation and disruption across all of the major industry sectors - transportation, energy, industrials, buildings, and agriculture - will we be able to achieve this goal. The authors take a closer look at the clean technologies with the best chance of disrupting the status quo and the policy actions needed to accelerate their adoption.  
The Decarbonization Imperative: Transforming the Global Economy by 2050 is available from Stanford University Press and other major retailers. 
This book is a follow-up to Lenox's book titled, Can Business Save the Earth?: Innovating Our Way to Sustainability, also available from Stanford University Press.
1.    The Path to 2050    
The Looming Crisis
The Criticality of 2050
The Innovation Imperative
The Economics of Disruption
Our Analysis
    
2.    The Energy Sector    
Hydro and Nuclear: The Original Decarbonized Energy
Wind: A Millennium-Old Technology Comes of Age
Solar: From Emerging Technology to Disruptor
Wildcard Disruptors: A Mix of Old and New
The Upshot: Decarbonized Electricity is Possible, But Will Require Investment
How Can We Decarbonize Energy by 2050?

3.    The Transportation Sector    
Electric Vehicles: The 100-Year-Old "New" Technology
Hybrids: The Bridge Between Past and Future
Battery Powered Electrics: Disruptive at Last?
Fuel Cells: Playing the Long Game
Paving the Road Forward for Electric Vehicles
Wildcard Disruptors: Autonomous Vehicles
The Upshot: Electric Will Decarbonize the Automobile Industry, But When?
How Can We Decarbonize Transportation by 2050?

4.    The Industrials Sector    
Steel: Electrifying the Process
Cement: Moving Away from Portland
Petrochemicals: The Hunt for Alternative Feedstocks
Wildcard Disruptors: The 4th Industrial Revolution
The Upshot: Industrial Decarbonization is Unlikely Without Intervention
How Can We Decarbonize Industrials by 2050?

5.    The Buildings Sector    
Residential: Bigger is Not Necessarily Better
Commercial: Leaner but Growing
Building a Solution: Electrification
The Future of Green Buildings: Zero Carbon Plus
Wildcard Disruptors: Rooftop and Commercial Solar
The Upshot: The Technology Exists, But Can We Transition in Time?
How Can We Decarbonize Buildings by 2050?

6.    The Agriculture Sector    
Livestock: Belching and Farting are No Joke
Crops: All About Soil Management
Wildcard Disruptors: Clean Meat
The Upshot: Agriculture Decarbonization Highly Unlikely by 2050
How Can We Decarbonize Agriculture by 2050?

7.    The Path Forward    
Towards a Comprehensive Technology Policy
The Energy Sector
The Path to 2050, by Neil Bendle, Marketing Thought, 22 October 2023.
Michael Lenox and Rebecca Duff: The Decarbonization Imperative Transforming the Global Economy by 2050, by Anita McGahan, Administrative Science Quarterly, 13 May 2022.
Getting to Zero, Stanford Social Innovation Review, Winter 2022 Issue.
Must Read: Decarbonization Imperative, The Environmental Magazine, 2 November 2021.
Book Review: The Decarbonization Imperative by Michael Lenox and Rebecca Duff, SA Examiner, 1 November 2021.
The Journey Home and Blog for Iowa, by Paul Deaton, 11 October 2021.
The Environmental Magazine, July 31, 2021.
"Lenox and Duff lay out pathways to the required deep decarbonization by 2050 with detailed analyses and thoughtful suggestions about the innovation agenda, technologies, and policies that would help pave the way. Deeply researched and profoundly insightful, this important book is a must-read for anyone interested in what needs to be done to take climate change action to scale and at speed."
- Dan Esty, Hillhouse Professor of Environmental Law and Policy, Yale University and editor, A Better Planet: 40 Big Ideas for a Sustainable Future
 
"Lenox and Duff have produced a compelling vision for how critical sectors of the economy can rapidly advance toward decarbonization. With thought-provoking guidance on policies, tools and technologies that offer promise in a time of massive disruption, this book is essential reading for executives, policymakers and civil society leaders navigating this transition."
- Katherine Neebe, Chief Sustainability Officer at Duke Energy and President, Duke Energy Foundation
 
"Lenox and Duff show how we can fully decarbonize by mid-century affordably and equitably, and that what's most needed is institutional innovation and policy change to speed the transition now underway. Learn here what can be done and what you can do, personally, professionally, and politically, to help build a healthier, safer, more prosperous world for all."
- John Sterman, Jay W. Forrester Professor of Management at MIT and Director of the MIT Sloan Sustainability Initiative
 
"The climate crisis is often spoken in the stratospheric terms of whether or why we must act.  The real challenge is how we must act.  As Michael Lenox and Rebecca Duff so clearly explain, this is about all of us – citizens, consumers, producers, and governing institutions.  We can do this.  This book shows how."
- Bill Antholis, CEO and Director, UVA's Miller Center of Public Affairs and author of, Fast Forward: Ethics and Politics in the Age of Global Warming.
Clean Technology and Changing Behaviors, ICF Energy in 30 Podcast, 3 November 2023.
The Real Impact of Climate Change with Ed Freeman, The Stakeholder Podcast, 2 March 2022.
Values Matter: Interview with Author and Business School Dean Michael Lenox, Adam Mendler, 23 November 2021.
532: Michael Lenox, Part 3: How to Decarbonize the Global Economy by 2050, This Sustainable Life with Joshua Spodek, 22 November 2021.
"The Decarbonization Imperative: Transforming the Global Market by 2050", UVA Alumni Webinar, 12 November 2021.
"Transforming the Global Economy by 2050 - Rebecca Duff and Michael Lenox", Praxis Peace Institute, 22 October 2021.
"Decarbonizing the Global Economy by 2050, Michael Lenox and Rebecca Duff with Nick Licata", Town Hall Seattle, 21 October 2021.
"The Decarbonization Imperative (Transforming the Global Economy by 2050) with author Michael Lenox", Connections, KGNU Radio, 22 October 2021.
"Interview with Mike Lenox", The Tom Sumner Program, 20 October 2021.
"Michael Lenox on Decarbonizing the Global Economy" with Andrew Keen, Literary Hub, 20 October 2021.
"Talking Climate Crisis and the Global Economy" with authors Michael Lenox and Rebecca Duff, JENerational Change!, 8 October 2021.
"The Decarbonization Imperative" with Michael Lenox, Be Bold America, 4 October 2021.
What Matters Most with Michael Lenox, Episode #898, 28 September 28 2021.
Matthews and Friends with Michael Lenox, 27 September 2021.
"Using Writing as a Voice for Change" with Rebecca Duff and Michael Lenox, Taking Care in Business, Episode 108, 16 September 2021
"Climate Change" with Michael Lenox, The Brainwaves Video Anthology, 8 September 2021
"Sustainability and Innovation Strategies to Combat Climate Change" with Michael Lenox, SolveCast, 16 July 2021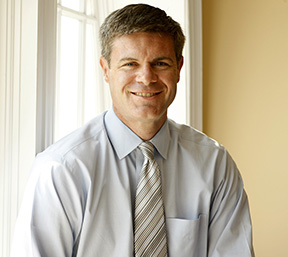 Professor Michael Lenox is the Tayloe Murphy Professor of Business at the University of Virginia's Darden School of Business and serves as the school's Senior Associate Dean and Chief Strategy Officer. From 2008 to 2016, he served as Associate Dean of Innovation Programs and Academic Director of Darden's Batten Institute for Entrepreneurship and Innovation. He helped found and served as the inaugural president of the multiple-university Alliance for Research on Corporate Sustainability. He received his Ph.D. in Technology Management and Policy from the Massachusetts Institute of Technology and the degrees of Bachelor and Master of Science in Systems Engineering from the University of Virginia. Professor Lenox has served as a professor at Duke University and New York University and as a visiting professor at Stanford University, Harvard University, Oxford University, and IMD.

Professor Lenox's research has appeared in over 30referred academic publications and has been cited in numerous media outlets including the New York Times, the Financial Times, and the Economist. He was recognized as a faculty pioneer by the Aspen Institute, as the top strategy professor under 40 by the Strategic Management Society, and one of the top 40 business professors under 40 by Poets & Quants. Professor Lenox's primary expertise is in the domain of technology strategy and policy. He is broadly interested in the role of innovation and entrepreneurship for economic growth and firm competitive success. Professor Lenox has a long-standing interest in the interface between business strategy and public policy as it relates to the natural environment. The precursor to this latest book is, Can Business Save the Earth? (2018) published by Stanford University Press.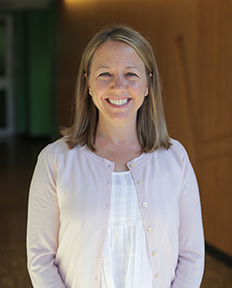 Rebecca Duff is a Senior Research Associate at the Batten Institute at the UVA Darden School of Business. She has more than 20 years of experience conducting industry and technology research, with a particular focus on product development, emerging technologies, and policy and market interventions.

Duff is the Managing Director of the Business Innovation and Climate Change Initiative.  Launched in 2017, the initiative furthers discussion around the role of disruptive innovation in decarbonizing the global economy and the private and public policy actions needed to transform industries.  She is the lead author of a series of reports and podcasts which explore the potential for significant technology shifts and decarbonization in critical industry sectors, including transportation, energy, industrials, and agriculture. 

Prior to joining Darden in 2017, Duff worked for 15 years as a consultant at ICF International managing a team of engineers that developed more than 100 product specifications in support of the US Environmental Protection Agency's ENERGY STAR Labeled Products Program.  She developed an expertise in energy-efficient technologies across several product areas, including appliances, HVAC, IT, lighting, and commercial food service equipment.  She also worked with EPA to launch and expand the ENERGY STAR Emerging Technology Award, which is given to emerging technologies that promise significant carbon emission reductions but face barriers to market entry and widespread adoption.

Duff holds a master's degree from Johns Hopkins University and a bachelor's degree from Mary Washington College in Environmental Science.