Batten Institute
Batten Institute - Ventures - VP(x)²
VP(x)² - Venturing Project Squared
VP(x)2, (Venturing Project Squared) provides a goal-oriented, guided-learning summer program for student founders of innovative ventures. VP(x)² is an initiative of the Batten Institute at the University of Virginia Darden School of Business, which has sponsored an early-stage, summer incubator program for more than twenty years. 
VP(x)2 is suited to founders who are at the stage of testing, iterating, and validating solutions to perceived problems. Combining the best features of the former i.Lab incubator's intensive summer experience and the new VP(x) independent study program, VP(x)2 offers an immersive experience for founders with a passion for addressing problems with meaningful solutions. At a minimum, founders need some version of the solution, or minimum viable product (MVP).
Preview the 2021 VP(x)2 syllabus here. This information is subject to change.
Application:
The VP(x)2 application is now live! APPLY HERE
You can also preview the application as a PDF to prepare your responses.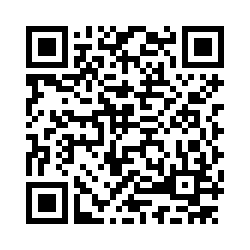 Applicants are required to attend a program workshop prior to submitting their application. Please register for one session:
25 January at 1:30 pm EST - Register here
27 January at 6:00 pm EST - Register here
5 February at 1:30 pm EST - Register here
Applications will be reviewed on a rolling basis as submitted. If you have any specific questions about the program or the selection process, please contact Jason Brewster, the program's director. 
VP(x)² Benefits:
Up to $10,000 in grant funding for each venture

Core workshops, online resources and special events

Legal support

Mentorship and advisory support from experienced founders and industry experts;

Access to community and connections

Immersion in the principles of effectuation

Eligibility to apply for the Kathryne Carr Award for Entrepreneurial Excellence

VP(x)² Program Expectations:
Minimum viable product/service (an "MVP" or version 1) and consistent product/service development for the duration of the program

Continued focus on iterating the product/service

Progress on plan to accomplish goals, outcomes, and deliverables

Attendance at key events and workshops

Regular check-ins and participation

Being a positive and contributing member of and resource to the cohort.
Note: Teams without current UVA students should consider the Catalyst Accelerator Program.

VP(x)² 2021 Timeline:
15 December 2020: eCup early access interviews
20 January 2021: Online application available
25 Jan, 27 Jan, 5 Feb: Program overview and application workshops (attendance at one is required for application)
11 February 2021: Application submission deadline
17 February 2021: Applicant interviews with VP(x) staff. Backup date - 19 Feb
March through May: (U)nderstand phase, including legal support, MVP finalization, mentor engagement and (V)alidate phase plan
June through early August: (V)alidate phase, including workshops, check-ins, one-on-one sessions, and focused MVP iteration
September through November: (A)ccelerate phase, with on-going check-ins and engagement