Kathryne Carr Award
Kathryne Carr Award for Entrepreneurial Excellence
Presented in memory of Kathryne "Kathy" Carr, beloved and respected director of the Batten Institute's flagship incubator program, this award encourages entrepreneurial excellence by recognizing founders who exhibit Kathy's indomitable spirit.
About Kathryne Carr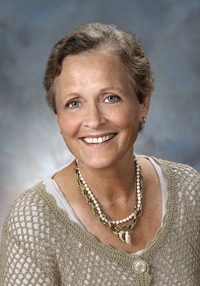 Kathryne Carr (1955-2015) was a vibrant life force in all she did. In the entrepreneurial world she gave generously of her spirit and experience; held a high expectation of integrity; and shared her boundless faith in those who innovate. She always offered her time and experiences, good and bad, to those in the University community. She was no different with her family and friends.
Throughout her life, Carr relentlessly applied her natural ability to see how the collaborative sum of talent and ideas can improve the pace of development and success of all entrepreneurs. She provided this insight with great humor and optimism underscored by pragmatism and real-world experience.
Criteria for the Award
The Kathryne Carr Award for Entrepreneurial Excellence recognizes the entrepreneur(s) that best embody magnetic and selfless leadership and whose venture demonstrates clear potential for commercial success. We can imagine no better way to honor Kathy's memory. The core criteria include:
Clear potential for commercial success;
A team player, a colleague, a mentor and a friend within the broader iLab community;
Grit and perseverance in the face of challenge and adversity;
Humility at a level to which others aspire;
Potential for positive market and societal impact.
Only students from the iLab Incubator may apply.
Contact: Sandra McCutcheon
2023 Winner
Earnestly, founded by Emily Ashtiani (MBA '22)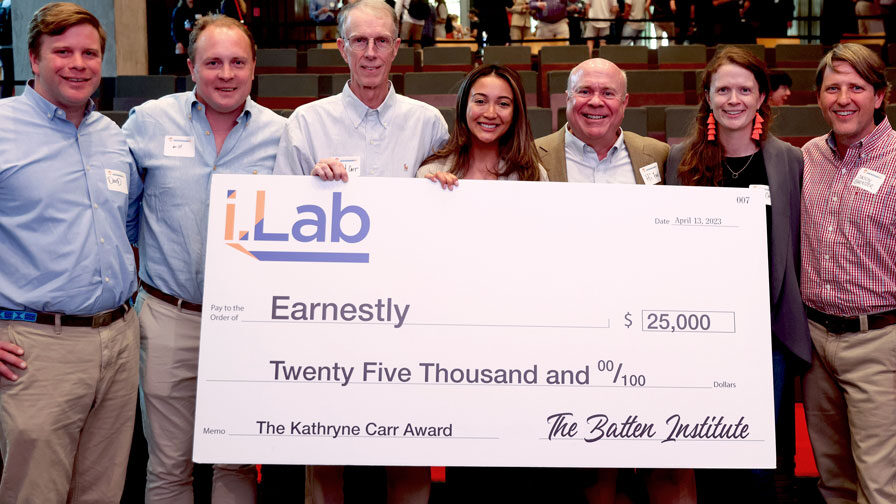 Earnestly helps sales professionals, business owners, event organizers, and HR departments make corporate gifting easier, less stressful, and more purposeful. Read the article in the Darden Report.