The Behavioral Research at Darden (BRAD) Lab
BRAD Lab For Researchers
For Researchers
With additional guidelines impacted by the Covid-19 Pandemic changing, the BRAD Lab continues to adhere to measures taken by the UVA Office of the Vice President for Research (VPR). Please see the VPR website for more information. Please reach out to us at [email protected] if you have questions concerning online or in-lab study operations. If you would like to run an in-lab study, please fill out the lab project proposal form. 
iProtocol Notice
Starting on January 21, 2019 all protocol submission to UVA IRB-SBS will have to be done through iProtocol. You can learn more about iProtocol and the Revised Common Rule via the UVA website.
In order to use the Lab resources, please review the guidelines below. If you are a UVA researcher outside of the Darden School of Business, please click here to view policies on BRAD Lab usage in addition to the below. Please familiarize yourself with the guidelines of the UVA Institutional Review Board (IRB).
The Behavioral Research at Darden (BRAD) Lab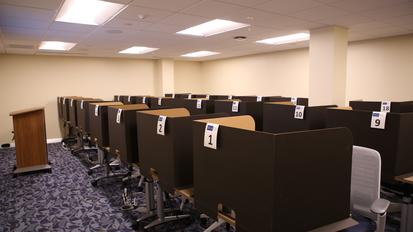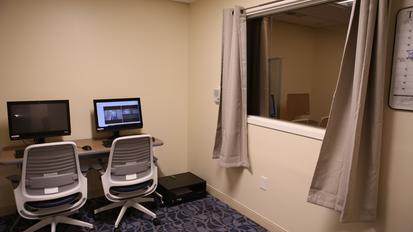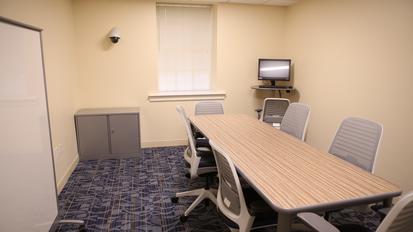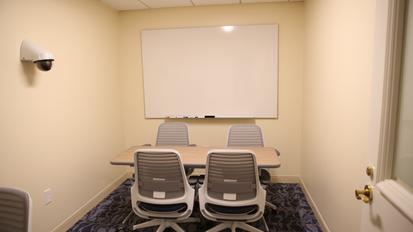 Computer Lab with 24 computer stations. The Computer Lab, Large Research Rooms, and Small Research Rooms are equipped with VALT IVS Recording System (HIPAA compliant). 
Computer Lab with 24 computer stations.
One Control Room with a two-way mirror for live observation. 
Three Large Research Labs with capacity to seat six. 
Three Small Research Labs with capacity to seat four.