Career and Executive Coaching
Alumni - Career Services - Career Coaching - Gwen Mellor Romans
Gwen Mellor Romans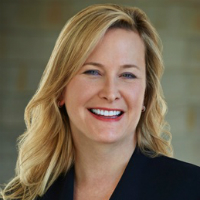 Executive Coach
In Gwen's private coaching practice, she works with senior-level executives from a range of industries, including law, finance, defense contracting, agribusiness, manufacturing, management consulting, pharmaceutical, non-profit and high tech. Her clients in the last several years have worked in a variety of organizations from law firms to publicly traded corporations (Ford, Microsoft, HPE, Google, Visa, Stryker, Raytheon, AstraZeneca, Sony, Snap) to privately held companies (Albertsons, Deloitte) to investment firms (Bain Capital and other boutique asset management firms), to trade associations. She has collaborated with clients throughout North America and Asia.
Gwen's clients face a variety of challenges including preparation for their leadership transitions, communication within their respective organizations and managing relationships with boards, investors, outgoing leaders, peers and mid- and early-career colleagues. Most clients have also worked to strengthen their brands across their respective organizations.
An attorney, Gwen was previously a management consultant to large global law firms. From 2010 to 2017, she served as managing principal of Washington, DC's largest independently owned global public affairs firm where she built and managed the firm's legal, human resources and business development teams. She also served as a strategic counselor to the firm's chief executive officer advising on corporate development, business planning and competitive strategy..
Before making her transition into management, Gwen was a partner at the global law firm Hogan Lovells. She graduated from Dickinson College and attended law school at the University of Houston Law Center. She also earned her Master of Business Administration from the University of Virginia Darden School of Business with a focus on management and leadership development. Gwen earned her coaching certification from the Hudson Institute of Coaching in Santa Barbara, California, and is a formally trained ombudsman..