Alumni Reunion
Alumni - Reunion & Events - Class of 1985
Class of 1985
Class information will be added as plans are confirmed. If you are interested in getting involved with your reunion, please contact Whitney Wilson, director of reunion giving.
Reunion Committee Members
Adele Brown Stotler, Co-Chair, Class Agent
David Stotler, Co-Chair, Class Agent
Tom Taylor, Co-Chair, Class Secretary
Lisa O'Donnell Jones, Event Host (Saturday)
Ann Hallquist Taylor, Event Host (Friday)
Bob Hugin
Ben McGrath
John McLean
Jimmy Rose
Faculty and Special Guests
Information incoming.
Friday Night Class Event
5:30 - 6:00 p.m.
Mark A. Kaish Memorial Gathering, Flagler Court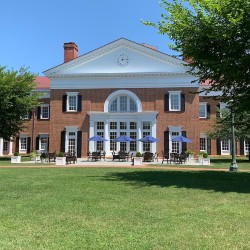 6:45 - 10 p.m.
Home of Ann Taylor
*Bus transportation provided from Darden leaving immediately after the Memorial Gathering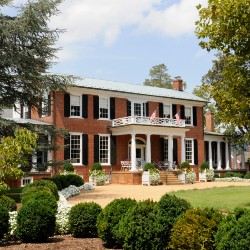 Saturday Afternoon Class Activity
Foxfield Races
Class of 1985 attendees may park at the home of Lisa O'Donnell Jones (on Garth Road, .25 miles from Foxfield Races entrance). You may also purchase a parking pass or the bus option.
*If you are planning to attend the Darden Society/Cornerstone Society Reception, the buses will not return in time, so plan to purchase a parking pass or arrange alternative transportation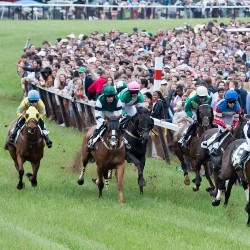 Golf Outing
Tom Taylor is organizing a golf outing on Saturday afternoon. If interested, please contact Tom Taylor.

Saturday Night Class Activity
Home of Lisa Jones
Event begins at 7pm. Anyone attending Foxfield is welcome to walk to Lisa's home at the conclusion of the races (.25 miles from the race entrance). There will be a casual gathering with food and beverage from 5-7pm.
Reunion Class Goals
Come back! Please mark your calendar for Darden Reunion 2021 and begin making travel plans. Check out the list of hotels and book your room now. Charlottesville hotels are in high demand that weekend due to annual spring events in the area.
Give back! Darden has embarked on the historic Powered by Purpose campaign, and our class has chosen to participate by establishing a scholarship fund that will pay tribute to our friend, Mark Kaish. We hope that you will be a part of this meaningful effort for our class and Mark's family.
The Darden Reunion Giving recognition period for classes ending in 0 and 5 has been extended through 30 September 2020. We ask that you consider making a five-year pledge to the Class of 1985 Mark A. Kaish Bicentennial Scholarship at a level that is meaningful for you. Your commitment will help our scholarship grow into a dedicated fund to support students with demonstrated financial need.

Please visit the Darden Reunion Giving webpage to learn more and participate.