Alumni Reunion
Alumni - Reunion & Events - Class of 1988
Class of 1988
REUNION CLASS LEADERS
Allison DiNardo, Reunion Giving Co-Chair
Mark Kington, Reunion Giving Co-Chair
Chip Stelljes, Planned Giving Chair
Don Dunham, Sunday Brunch Event Host
Bret Holden, Friday Night Event Host
Torie Bonebreak, Reunion Committee
Chuck DiMeglio, Reunion Committee, Class Agent-Secretary
Diana Hage, Reunion Committee
Dan Hirschhorn, Reunion Committee
Julie Meade, Reunion Committee
Sharon Mester, Reunion Committee
Jack Oakes, Reunion Committee, Class Agent 
Martha Shenkenberg, Reunion Committee, Class Agent
Beth Spilman, Reunion Committee
FRIDAY NIGHT CLASS EVENT
Home of Bret Holden (MBA '88)
SATURDAY NIGHT CLASS EVENT
Cocktails in the Casa 88 Wine Cellar at The Forum Hotel, followed by dinner with your class in The Forum Hotel.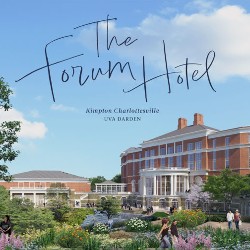 SUNDAY BRUNCH CLASS EVENT
Before heading out of town, stop by the home of Linda and Don Dunham for brunch.
CLASS GIVING
Celebrate the impact Darden made for your class by giving back to the School. Your support, at any level, helps set the tone for alumni participation.
During your reunion year, the full value of any gift or commitment is counted towards your class goals. Show your support through a donation or five-year pledge to the Darden Annual Fund. The Darden Annual Fund helps the School say "yes" to bold ideas, emerging opportunities and immediate needs across the Darden community. 
Many alumni also consider making a special leadership commitment or a planned gift to the area most meaningful to them. If you would like to speak with a member of the Advancement team about your gift, please contact Darden Reunion Giving at +1-434-243-5220.
Every gift makes an impact and demonstrates the strength of your class. Thank you!