Alumni Reunion
Alumni - Reunion & Events - Class of 1995
Class of 1995
Class information will be added as plans are confirmed. If you are interested in getting involved with your reunion, please contact Whitney Wilson, director of reunion giving.
Reunion Committee Members
Ariel Eckstein, Co-Chair
Michelle Horn, Co-Chair

Jack Bocock, Event Host (Saturday)
Leslie (Purcell) Gregg, Event Host (Friday)
Liz (Campbell) Bayston
Tom Coulbourn
Dave Couture
Supriya Desai, Class Secretary
Paul Donovan
Pablo Garcia-Barnetche
Barbara Adams Hall, Class Secretary
Tim Heaps
Felicia Hendrix
Yvette Irving
Gina Northern Merritt, Class Secretary
Jay Mulay
Shiro Sakamoto
Nene Spivy
Corby Stokenberry
Faculty and Special Guests
Information incoming.
FRIDAY AFTERNOON CLASS EVENT
6-6:30 p.m. - Class of 1995 Memorial Gathering
Gathering in Flagler Court to toast the memory of classmates and friends Chris Campbell, Tia Garner and Hunter Goodwin.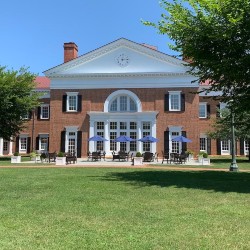 Friday Night Class Event
Home of Leslie Gregg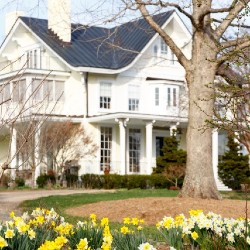 Saturday Afternoon Class Activity
Foxfield Races
*If you are planning to attend the Darden Society/Cornerstone Society Reception, the buses will not return in time, so plan to purchase a parking pass through registration or arrange alternative transportation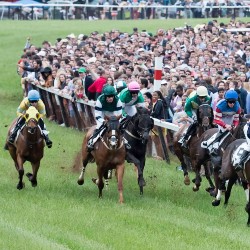 Saturday Night Class Activity
Royal Orchard, hosted by Jack Bocock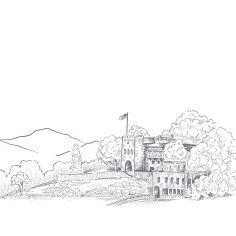 Reunion Class Goals
Come back! Please mark your calendar for Darden Reunion 2021 and begin making travel plans. Check out the list of hotels and book your room now. Charlottesville hotels are in high demand that weekend due to annual spring events in the area.
Give back! Darden has embarked on the historic Powered by Purpose campaign, and we would like to see our class set the tone for participation. The Darden Reunion Giving recognition period for classes ending in 0 and 5 has been extended through 30 September 2020. We ask that you consider making a five-year pledge to the Darden Annual Fund at a level that is meaningful for you.
The Darden Annual Fund enables the School to remain innovative, invest in top strategic priorities and respond nimbly to emerging opportunities. Donors are invited to designate gifts to the following areas critical to Darden's success: Area of Greatest Need, Diversity, Equity and Inclusion Initiatives, Scholarships, Faculty Excellence, and Global Impact.

Please visit the Darden Reunion Giving webpage to learn more and participate. 
Join us on social media