Alumni Reunion
Alumni - Reunion & Events - Class of 2000
Class of 2000
Class information will be added as plans are confirmed. If you are interested in getting involved with your reunion, please contact Whitney Wilson, director of reunion giving.
Reunion Committee Members
Serena Matsunaga, Co-Chair, Class Secretary
Jose Zertuche, Co-Chair
Greg Gartland, Event Host (Sunday)
Erin McCool Byrczek
Valerie Camillo
Jim Chapman
Karen Kalsi Chapman
Pablo Ciano
Sarah Crawford
Ilan Danieli
Chris Duffus, Class Agent
Jen McEnery Finn
Kerry Fitzgerald, Class Secretary
Gina Flango
Drew Freides
Kerry Hartigan Gilmartin
Mike Kelly
Paige (Newton) Killian, Class Secretary
Brandon Krueger
John Loverro
Uday Malhotra
Deana Herrick McCreery
Nikhil Nath
Fernanda Pasquarelli
Alan Reyes
Erik Thoresen, Class Agent
Reid Townsend
Jessica Drolet Wadlow
Heather Wiederholt
Luis Zuniga
Faculty and Special Guests
Information incoming.
Thursday Night Class Event
9 p.m. - Lost Saint, a speakeasy located  in the lower level of Tavern and Grocery on West Main Street.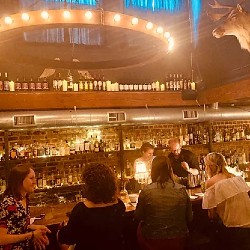 Friday Night Class Event
7 - 10 p.m. - Oakhurst Inn, hosted by Jim and Karen Chapman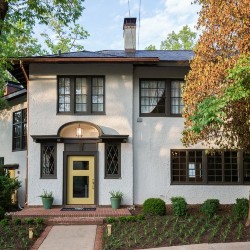 Following the class event, we will meet at Crozet Pizza (formerly Buddhist Biker Bar) at 10 p.m.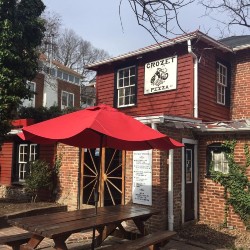 Saturday Afternoon Class Activity
The Class of 2000 reunion committee recommends the Picnic and Afternoon at the Vineyard option.
*Depending on registration, the Class of 2000 may have a private wine-tasting excursion to King Family Vineyard or Veritas vineyard.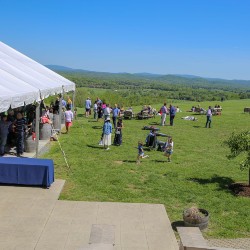 Saturday Night Class Activity
7 - 11 p.m. - Evening Cocktails, Dinner & Soirée at Darden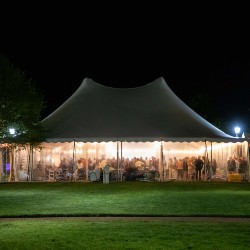 Saturday Late Night Class Event
11 p.m. - Skybar, located above Commonwealth on the Downtown Mall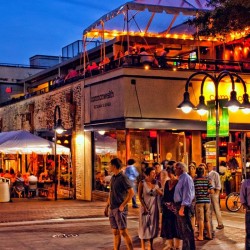 Sunday Class of 2000 Memorial Brunch
9 a.m. - 12 p.m. -Home of Greg and Lauren Gartland
Members of the class of 2000 gather to celebrate the memory of their classmates, Darryl Lang and Justin Shein, and conclude reunion weekend together.
Reunion Class Goals
Come back! Please mark your calendar for Darden Reunion 2021 and begin making travel plans. Check out the list of hotels and book your room now. Charlottesville hotels are in high demand that weekend due to annual spring events in the area.
Give back! Darden has embarked on the historic Powered by Purpose campaign, and we would like to see our class set the tone for participation. The Darden Reunion Giving recognition period for classes ending in 0 and 5 has been extended through 30 September 2020. We ask that you consider making a five-year pledge to the Darden Annual Fund at a level that is meaningful for you.
The Darden Annual Fund enables the School to remain innovative, invest in top strategic priorities and respond nimbly to emerging opportunities. Donors are invited to designate gifts to the following areas critical to Darden's success: Area of Greatest Need, Diversity, Equity and Inclusion Initiatives, Scholarships, Faculty Excellence, and Global Impact.

Please visit the Darden Reunion Giving webpage to learn more and participate. 
Join us on social media