Alumni Reunion
Alumni - Reunion & Events - Class of 2005
Class of 2005
Class information will be added as plans are confirmed. If you are interested in getting involved with your reunion, please contact Whitney Wilson, director of reunion giving.
Reunion Committee Members
Alyssa Franklin, Co-Chair
Nick Pomponi, Co-Chair
Sheyna Horowitz, Event Chair
Cathy Ackerson
Parker Agelasto
Andrew Atkins
Joe Burkhart
Betsy Frost
Dave Khtikian
ToTran Nguyen, Class Secretary
Tom Peddicord
Joel Selzer
Yuji Takeda
Katie Cunningham Thomas
Jodi Thrasher
Emily Witcher
Dana (Kliethermes) Worek
Faculty and Special Guests
Information incoming.
Friday Night Class Event
Boylan Heights (formerly Orbit Billiards), 7-10 p.m.
Updated for Fall Reunion Weekend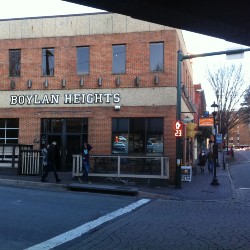 Saturday Afternoon Class Activity
Information incoming.
Saturday Night Class Activity
Three Notch'd Brewery at IX Park, 7-10 p.m.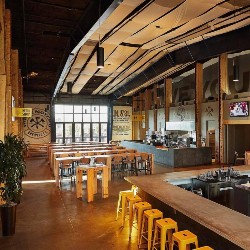 Reunion Class Goals
Come back! Please mark your calendar for Darden Reunion 2021 and begin making travel plans. Check out the list of hotels and book your room now. Charlottesville hotels are in high demand that weekend due to annual spring events in the area.
Give back! Darden has embarked on the historic Powered by Purpose campaign, and we would like to see our class set the tone for participation. The Darden Reunion Giving recognition period for classes ending in 0 and 5 has been extended through 30 September 2020. We ask that you consider making a five-year pledge to the Darden Annual Fund at a level that is meaningful for you.
The Darden Annual Fund enables the School to remain innovative, invest in top strategic priorities and respond nimbly to emerging opportunities. Donors are invited to designate gifts to the following areas critical to Darden's success: Area of Greatest Need, Diversity, Equity and Inclusion Initiatives, Scholarships, Faculty Excellence, and Global Impact.

Please visit the Darden Reunion Giving webpage to learn more and participate. 
Join us on social media