Alumni Reunion
Alumni - Reunion & Events - Class of 2008 EMBA
Class of 2008 EMBA
REUNION CLASS LEADERS
Tom Benjamin, Reunion Giving Co-Chair, Class Agent
Evan Inra, Reunion Giving Co-Chair, Class Agent
Janis Frazer, Reunion Committee
Mike Gaffney, Reunion Committee
Pace Lotche, Reunion Committee
Ron Matthews, Reunion Committee
Brendan McCormick, Reunion Committee
Davina Myers, Reunion Committee
Angela Ross, Reunion Committee
 
FRIDAY NIGHT CLASS EVENT
At 6 p.m., join EMBA Faculty and your classmates to catch up over cocktails and dinner. We will begin with cocktails and appetizers and do an around-the-room style "Homeroom" to hear life and career updates from everyone, as well as honoring Tom Hickman and Marian Moore. To be followed with dinner. We are one of the very first groups to host an event in the newly rebuilt Kimpton-managed Darden Inn, known as The Forum Hotel.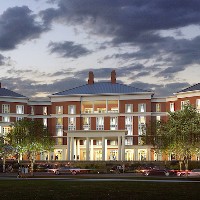 SATURDAY NIGHT CLASS EVENT
Enjoy dinner with your class at Darden, followed by drinks and dancing under the tent.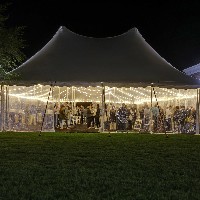 CLASS GIVING
Celebrate the impact Darden made for your class by giving back to the School. Your support, at any level, helps set the tone for alumni participation.
During your reunion year, the full value of any gift or commitment is counted towards your class goals. Show your support through a donation or five-year pledge to the Darden Annual Fund. The Darden Annual Fund helps the School say "yes" to bold ideas, emerging opportunities and immediate needs across the Darden community. 
Many alumni also consider making a special leadership commitment or a planned gift to the area most meaningful to them. If you would like to speak with a member of the Advancement team about your gift, please contact Darden Reunion Giving at +1-434-243-5220.
Every gift makes an impact and demonstrates the strength of your class. Thank you!