Alumni Reunion
Alumni - Reunion & Events - Class of 2015
Class of 2015
Class information will be added as plans are confirmed. If you are interested in getting involved with your reunion, please contact Whitney Wilson, director of reunion giving.
Reunion Committee Members
Alison Aguero Dooley, Co-Chair
Henry Skelsey, Co-Chair
Vida Asiegbu
Sharif Bennett
Rachel Penny Breuhaus
Antonella Chiappori Castro
Heidi Davies
Elizabeth McStravick DeMontrond
Christopher Donahue
Carter Harris, Class Agent
Radhika Kanuga
Lu Liu
Marcia Mao
Terry McGuirk
Cain Montgomery
Joakim Nilsen, Class Agent
Sid Pailla
Sonja Pedersen-Green, Class Secretary
Archana Rao, Class Secretary
Derek Rey
John Reyes
Marcus Thomas
Tee Valentine
Felipe Velasquez
David Waldman
Faculty and Special Guests
Information incoming.
Friday Night Class Event
Dinner and drinks at Darden
*Families welcome, children under 12 free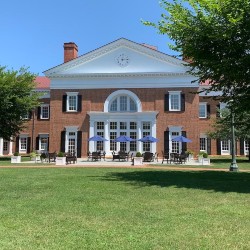 Saturday Afternoon Class Activity
Information incoming.
Saturday Night Class Activity
Random Row Brewing Co. 7-10 p.m.
*Families welcome, children under 12 free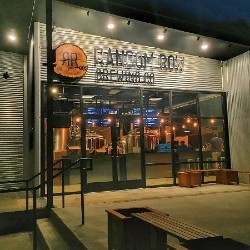 Reunion Class Goals
Come back! Please mark your calendar for Darden Reunion 2021 and begin making travel plans. Check out the list of hotels and book your room now. Charlottesville hotels are in high demand that weekend due to annual spring events in the area.
Give back! Darden has embarked on the historic Powered by Purpose campaign, and we would like to see our class set the tone for participation. The Darden Reunion Giving recognition period for classes ending in 0 and 5 has been extended through 30 September 2020. We ask that you consider making a five-year pledge to the Darden Annual Fund at a level that is meaningful for you.
The Darden Annual Fund enables the School to remain innovative, invest in top strategic priorities and respond nimbly to emerging opportunities. Donors are invited to designate gifts to the following areas critical to Darden's success: Area of Greatest Need, Diversity, Equity and Inclusion Initiatives, Scholarships, Faculty Excellence, and Global Impact.

Please visit the Darden Reunion Giving webpage to learn more and participate.