Alumni Reunion
Alumni - Reunion & Events - Class of 2015 EMBA
Class of 2015 EMBA
Class information will be added as plans are confirmed. If you are interested in getting involved with your reunion, please contact Whitney Wilson, director of reunion giving.
Reunion Committee Members
Jenn Scheurich, Co-Chair
Colin Winter, Co-Chair
Brad Uhl, Event Host (Saturday)
Faculty and Special Guests
Information incoming.
Friday Afternoon Class Event
4-4:30 p.m. - Jeffrey Hammond Long Memorial Toast
Gathering in Flagler Court to toast the memory of classmate and friend, Jeff Long.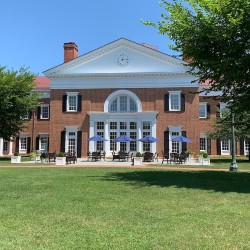 Friday Night Class Event
Peloton Station, 7-10 p.m.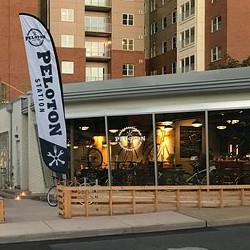 Saturday Afternoon Class Activity
Information incoming.
Saturday Night Class Activity
The Wool Factory, hosted by Brad Uhl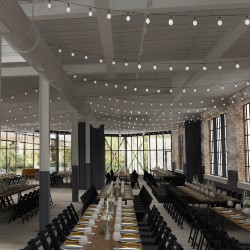 Reunion Class Goals
Come back! Please mark your calendar for Darden Reunion 2021 and begin making travel plans. Check out the list of hotels and book your room now. Charlottesville hotels are in high demand that weekend due to annual spring events in the area.
Give back! Darden has embarked on the historic Powered by Purpose campaign, and our class has chosen to participate by establishing a scholarship fund that will pay tribute to our friend, Jeff Long. We hope that you will be a part of this meaningful effort for our class and Jeff's family.
The Darden Reunion Giving recognition period for classes ending in 0 and 5 has been extended through 30 September 2020. We ask that you consider making a five-year pledge to the Class of 2015 EMBA Jeffrey Hammond Long Scholarship. Your commitment will help our scholarship grow into a dedicated fund to support scholarships for Executive MBA students who strive to be responsible, community-oriented leaders, as Jeff was.
Please visit the Darden Reunion Giving webpage to learn more and participate.