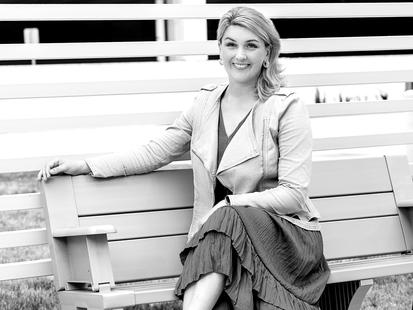 Lynnette Crowder
EMBA '10, Senior Vice President and Chief Human Resources Officer, U.S. Silica
Learning to Lead from 'Crucible Moments'
Lynnette Crowder (EMBA '10) decided early in her career to follow her curiosity and run toward challenges.  
A mechanical engineering graduate of Virginia Tech, she was recruited by General Motors and offered a choice of working in the design group or operations. Most of her peers picked design, the sought-after darling of automotive engineering. Crowder chose operations. 
"I said, 'Actually, I'd much rather get experience managing people, leading people,'" she recalls. "They said, 'Really? Are you sure?' That was the beginning of a path of taking that analytical piece of me and fusing it with how to motivate and engage people."
Crowder later moved into GM's sales side, bringing fresh perspectives from operations. She was in sales and enrolled in Darden's Executive MBA when, midway through the program, the global financial crisis hit and GM declared Chapter 11 bankruptcy. At Darden, she found a place to pause and assess her next step. After graduating, she joined the general manager development program at MeadWestvaco to gain a high-level view of the business before choosing a specific path. 
At a mentor's urging, she moved into HR. She was leading HR for a large division in late 2019 when US Silica recruited her to be senior vice president and chief human resources officer.
"Years ago, HR was the personnel department. They figured out benefits, answered questions. It was very transactional," she says. "But in the last decade or so, that's really transformed. For a lot of business leaders, there has been this realization that achieving a business strategy is so dependent on the talent and organizational capability that you have."
Within six months of starting the job, Crowder was overseeing layoffs forced by a downturn in the oil and gas sector, and then the pandemic hit. The experience proved to be one of her biggest tests yet.
"I call it one of those crucible moments that can really crystallize a team. Being in a new role in the C-suite, facing the challenges of the time, was one of those," Crowder says. "Though it's been really tough, it's also been really valuable."
Crowder serves on Darden's Corporate Advisory Board. She's eager to help open doors for students, particularly women, who lack a built-in network to advance their careers. 
She still pulls out her notes from Professor Paul Simko's financial accounting class to help colleagues explain accounting impacts in a clear and simple way.
"He had a way of doing that. The way that he taught accounting was so business relevant, rather than transactional or technical," Crowder says. "I actually have my accounting notebook on my shelf right now."