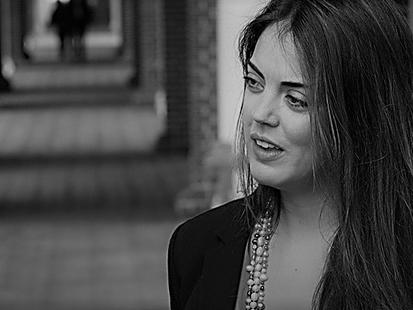 Valentina Ibarra
MBA '12, Partner, McKinsey & Co.
Valentina Ibarra (MBA '12) is a Partner at McKinsey & Company's Mexico City office. She started there as a summer associate after her First Year at Darden. Before joining McKinsey & Company, she worked at SAI Consultores as a senior associate for the antitrust and international trade division. Ibarra has worked in the education, media, health, tech-media-telecommunications and public sector practices, and her expertise is in corporate governance, sales and marketing, procurement, corporate finance, infrastructure, hospital operations, and economic development functions. Her hobbies and interests are cooking, traveling, cycling and kayaking.
Ibarra holds a Bachelor of Arts in law and economics from Mexico's Centro de Investigación y Docencia Económicas.
How did Darden help you prepare for your current position?
If it weren't for Darden, I probably would not have the job and the position that I have today. Darden taught me to be a results-oriented and analytical person, with a creative approach to problem-solving, outstanding communications skills (after many, many cold-calls!) and distinctive abilities to work within multidisciplinary teams, all of which are skills highly regarded by consulting firms. Or any other firms, for that matter! 

What is a typical day like for you at work? 
At McKinsey & Company, there is no such thing as a typical day. And I believe that's exactly what I love about my job. I have to be prepared for anything: a last minute steering committee meeting with the client, a problem-solving session with a team of experts, a coaching session with my team, a team event at a local restaurant or a recruiting phone call with a prospective applicant. Basically, anything could happen. 

What kind of impact would you like to make? 
I've spent most of my professional life working within the public sector in Mexico because I want to make a difference in my country. I want to help Mexican institutions design their strategies to provide better services to their citizens and to build world-class operations. I want to use my business knowledge to help public institutions implement business-like practices within their operations and contribute to a more efficient government spending plan. 

Why did you choose Darden?
I chose Darden because of its incredible sense of community. I remember when I went to visit Darden during the admitted students weekend. Not only did I get to stay with current students, who were kind enough to share their home with me, introduce me to their friends and professors at Darden, and invite me to the social events they had during the weekend, but I also got to know an admissions officer who was kind enough to offer me a ride to the airport in Richmond! Before Darden, I had never met such a fantastic group of people at any other business school, who were willing to help me in whatever they could, and who received me and treated me as if I were family. To this date, I'm friends with the admissions officer and her family, and I consider her to be one of the closest friends I have.