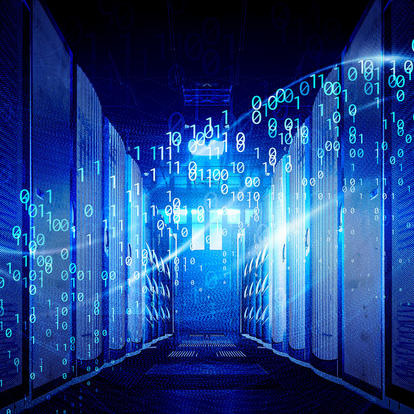 Live Virtual Course
Managing Information for Analytics
Delve into the many sources of data, and how to collect, store, and combine data for current and future needs.

Part of the three-program Data Science for Business Strategy series.
Overview
The third course in the Data Science for Business Strategy series, Managing Information for Analytics introduces the management and technology capabilities that are required to create and manage the information that powers modern data-savvy organizations.
Live virtual sessions will be Tuesdays and Thursdays from 3:00–5:00p.m. EDT.
Presented by Darden Executive Education, UVA Data Science, and UVA McIntire School of Commerce

Intended For
Team Leader, Senior Management, Executive
Focus
Data Science in Business
Location
Offered as part of a three-program series, Managing Information for Analytics is led by thought leaders from UVA Darden Executive Education, UVA Data Science and UVA McIntire School of Commerce, recognized as experts in data science techniques and tools, and the application of those in the modern business context. The other two programs in this series are:
Each program may be taken as a stand alone course, or you may take all three programs to gain a unique and comprehensive perspective on data science in business.
Program Overview
Understand the technologies and management frameworks that are essential for businesses and their leaders to compete and win through analytics and data science powered strategies. Through lectures, case studies, readings, group discussion, and technology demonstrations, you will gain familiarity with modern information management, and develop the confidence to lead your organization into the data-rich future. This program explores:
Importance of technology vision and strategy in the creation and management of information pipelines required in modern data-intensive businesses
Emerging and expanding technologies such as cloud, containerization, internet of things (IOT) and artificial intelligence and new models such as edge, SAAS and platforms
Big data technologies for analytics and operations, including traditional and new data management technologies including data warehouses and data lakes, and solutions from leading providers including AWS, Azure and Google Cloud
Considerations in designing architectures, managing organizations, and securing information as you lead your team or organization toward becoming an information-enabled digital business.
Session Topics
Designing Digital Business
Architecting Data Pipelines
Technology Trends: Cloud Computing
Technology Trends: Big Data & Analytics
Big Data Technologies that Enable Analytics Capabilities
Big Data Technologies that Support Operational Excellence
The Future: Big Data Architecture & Enterprise Analytics
The Future: AI & Automation
Digital Platforms
Integrating IoT in Business Operations
Impact & Outcomes
Develop a technology vision for your organization and determine which of the four operating models will help you meet your goals
Build omnichannel capabilities for seamless customer experiences
Maximize your cloud computing resources to ensure secure data pipelines
Understand how big data impacts people, process and technology, and enables predictive, descriptive and prescriptive analytics at the enterprise level.
Explore the various data management technologies and which could support your organization's analytical needs
Understand the impact of AI on business and society
Integrate digital platforms into your strategy to expand your reach and influence
Understand the implications of adopting IoT technology and how to process the data produced by those devices
Participants
Designed for both business professionals who are looking to increase their knowledge of data science and how it can help them in their current roles, and business leaders who are looking to create data-savvy teams and improve the performance of their departments and the company overall.
Certificates
The Managing Information for Analytics program counts as half of one credit toward a Darden Certificate in Management. Complete this program and earn three and a half additional credits for a total of four credits to earn your certificate.
Faculty
Professor, General Faculty, Director, M.S. in the Management of Information Technology Program
Location
The program is conducted entirely online through live Zoom sessions and on-demand assignments and exercises.
Request a Consultation
Please complete the following to submit a request for consultation about this program or to discuss your development needs.