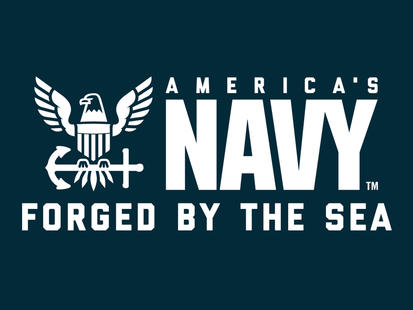 EE - For Organizations - Military Partnerships - Navy Programs
Navy Programs
For over 48 consecutive years, Darden Executive Education has been an educational partner of the U.S. Navy, delivering programs that have benefited a wide range of U.S. Navy Officers and their DoD civilian counterparts.
For complete information, review the two program offerings below:
U.S. Navy Insights Into Industry Management Course (A)
Program Length: 2 weeks 
Dates Offered: 
4–16 December 2022
5–17 February 2023
16–28 July 2023
Participants: O-4/O-5 and GS 13/14 (or equivalent) Acquisition Workforce (AWF) directly supporting ACAT programs, platforms, systems and sub-systems.
U.S. Navy Insights Into Industry Management Course (B)
Program Length: 3 weeks 
Dates Offered: 8–27 January 2023
Participants: The course is for O-3/4 officers and GS-09/10/11 civilians in contracting, acquisition, logistics, financial management and project management.
Course Description
In furtherance of Navy and Marine Corps Acquisition readiness and its overall mission, DASN (AP) requires an academic program to educate Department of Navy acquisition personnel to look through the eyes of industry to understand what drives their behavior. DASN (AP) uses the U.S. Navy Insights into Industry Management Course (NIMC) to develop and foster an understanding of the role of cash flow, profit, risk and contribution margin in industry decisions, and to predict how industry will react to government proposals allowing them to structure proposals for favorable outcomes to government. 
The NIMC provides delivery of succinct and timely business issues in a comprehensive format similar to current executive-level business seminar training found in the commercial sector. 
The intent of the NIMC is to deliver a concentrated business curriculum to enhance the student's awareness of industry vitality (structure and strategy), financial metrics, corporate culture, decision-making drivers and processes, and collaboration and business management techniques to improve their ability to interact with corporations as the students execute largely DOD policies. 
The NIMC design will provide students with education and training in current and cutting-edge business practices sufficient to allow them to recognize business risks and opportunities and to anticipate potential changes in the business world and, ultimately, coordinate and implement anticipatory responses. Given a 2-week or 3-week time constraint permitted these programs, the curriculum will be rigorous and provide students a comprehensive education, which encapsulates core competencies of a full MBA curriculum. In short, it should equip the student with the broad assessment, evaluation and decision-making skills required in American business today. To maximize the academic gain, it is DASN (AP)'s intent that a dedicated learning environment, which preempts outside influences and serves to focus the student on learning similar to seminar or Executive MBA programs offered in the commercial sector, be provided.
Continuing Education Credits
On the final day of the course, participants will receive a custom course certificate and class photo in a portfolio. They will also receive a letter of certification of Certified Educational Units and Certified Professional Education Units (CEUs/CPEs) awarded for attending the course.
Points of Contact
2-Week Course POC:
Klein Dadacay, Office of the Director, Acquisition Talent Management
ASN RD&A
[email protected]
Office: +1-703-697-1590
3-Week Course POC:
CDR Heather Flores, SC, USN Senior Procurement Analyst
[email protected]
Office: +1-703-614-9618
Darden School POC: 
Jennifer Hicks 
[email protected] 
Office: +1-434-924-4922
Cell: +1-434-960-8330