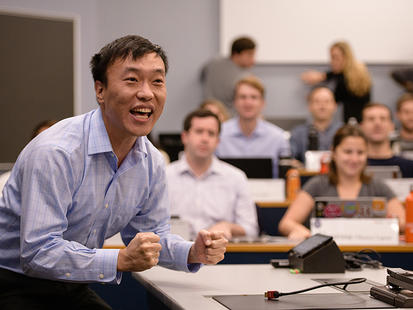 Why Darden?
About Darden - Why Darden - 20 Reasons
20 Reasons to Choose Darden
Here are 20 incredible reasons to consider the University of Virginia Darden School of Business.
The Darden School of Business is the graduate business school of the University of Virginia, an iconic public institution of higher education, which boasts nationally ranked schools and programs. The University is located in Charlottesville, Virginia, just east of the Blue Ridge Mountains, which offers stunning beauty, rich culture and endless list of things to do. The combination of these three factors — Darden, UVA and Charlottesville — brings together the best of many worlds.
 
         UVA Darden School of Business (17,000+ alumni in 90 countries)