What makes a good company? Good company.
Executive MBA graduates earn lifetime membership to the Darden alumni network, joining a vibrant, global family of 18,000 alumni in over 90 countries. From the 120-plus classmates in your cohort to the thousands of Darden MBAs who came before you, the network is one force aligned to support personal and professional purpose.
Darden's tight-knit community, comprised of faculty, staff, alumni and corporate partners, is one of the world's most collaborative. We work together to help each other succeed, creating an environment in which everyone learns what it means to work, live and learn in a pluralistic, global organization because collaborative advantage is a competitive advantage. The connections forged at Darden last a lifetime.
A Lifetime of Benefits
The Darden experience does not end at graduation. Your degree confers valuable resources for life, including:
Unlimited access to all Darden cases
Full career support services
Regional Alumni Chapters
Access to library databases from the UVA Alumni Association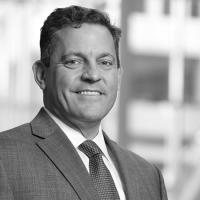 "The Darden degree gives me instant credibility internally with leaders and externally with clients and prospects. I have realized an ROI on that investment that will continue to give back my entire life."
Tom Tichenor
(EMBA '11)