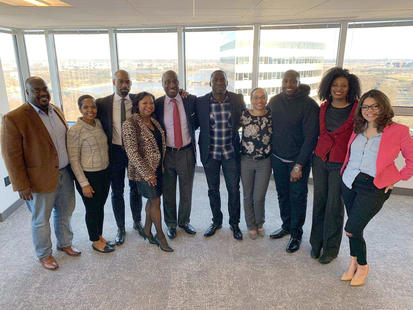 EMBA - Clubs and Organizations
Clubs & Organizations
Gain and share valuable insights while developing invaluable relationships.
Make an Impact
Students play an active role in shaping extracurricular life in our Executive MBA Program. As an executive format student, you will join a dynamic learning community in which relationships matter and learning stretches beyond the four walls of the classroom. Our student clubs are a compelling example of our students' investment in their educational experience
Student Organizations
There are several student organizations at Darden that are organized and led by Executive MBA students. These student groups are targeted to meet the needs of the working professional and are designed to enhance a students' academic, social, cultural and professional lives.
Below are a listing of the current Executive MBA student organizations.
Student Leadership
Students in the Executive MBA Program are encouraged to engage their leadership skills through service as representatives within their class. Along with leaders of the Executive MBA student organizations, class representatives are called upon to represent the interests and ideas of their classmates across the Darden enterprise.