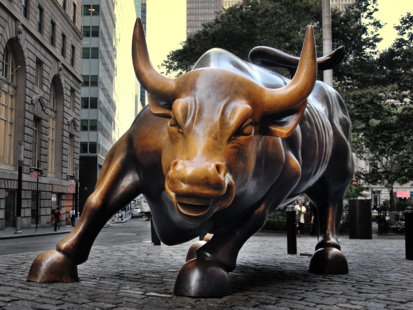 Fishing With Dynamite Documentary
IBIS - Fishing With Dynamite Documentary - Synopsis
Synopsis
What is capitalism? The word inspires a diversity of passionate thoughts and opinions, often based on misconceptions and instances of corporate business gone wrong. Are corporations inherently greedy? Is capitalism inherently corrupt? What must we do to establish a just economic system and a thriving American democracy?
Although capitalism was created as a fundamentally moral institution, there has long been a divide over who it serves and how it benefits the economy and society. When profits become the priority over people and over the environment, capitalism can create unforeseen issues that threaten companies and their stakeholders: employees, customers, suppliers, community, and shareholders alike.
Fishing With Dynamite is a documentary film that explores the contentious history of American corporate culture. It explores the arguments of two influential theories — stakeholder vs. shareholder capitalism — and asserts through the extraordinary success stories of purpose-driven companies (Costco, The Container Store, Whole Foods) that caring for all stakeholders rather than simply driving value to shareholders is the only possible future for business in the 21st century.
Produced in partnership with Aspiration Entertainment, the film debunks "maximizing shareholder value" capitalism — the 40-year-old myth claiming that profits are a corporation's only purpose. And it revitalizes the stakeholder approach, in which companies serve the human needs of employees, customers, suppliers, investors, the community, and natural environment.
Weighing in on defining aspects of capitalism, profitability, and its moral responsibility are corporate executives from The Container Store (Melissa Reiff and Kip Tindell), Eastman Chemical (Mark Costa), Luke's Lobster (Luke Holden), Whole Foods (John Mackey and Walter Robb), and Costco Warehouse (Jim Sinegal), among others. 
The film features interviews with professors, authors, and CEO's, including Robert Reich, economist, professor, author, and political commentator;  Arthur Brooks, former president of the conservative think tank the American Enterprise Institute; Jim Collins, author of "Good to Great," Bethany McLean, author of "The Smartest Guys in the Room," and R. Edward Freeman, Darden professor and father of stakeholder theory.