Dean's Office
About Darden - Leadership - Dean's Office - Speeches & Writings
Speeches & Writings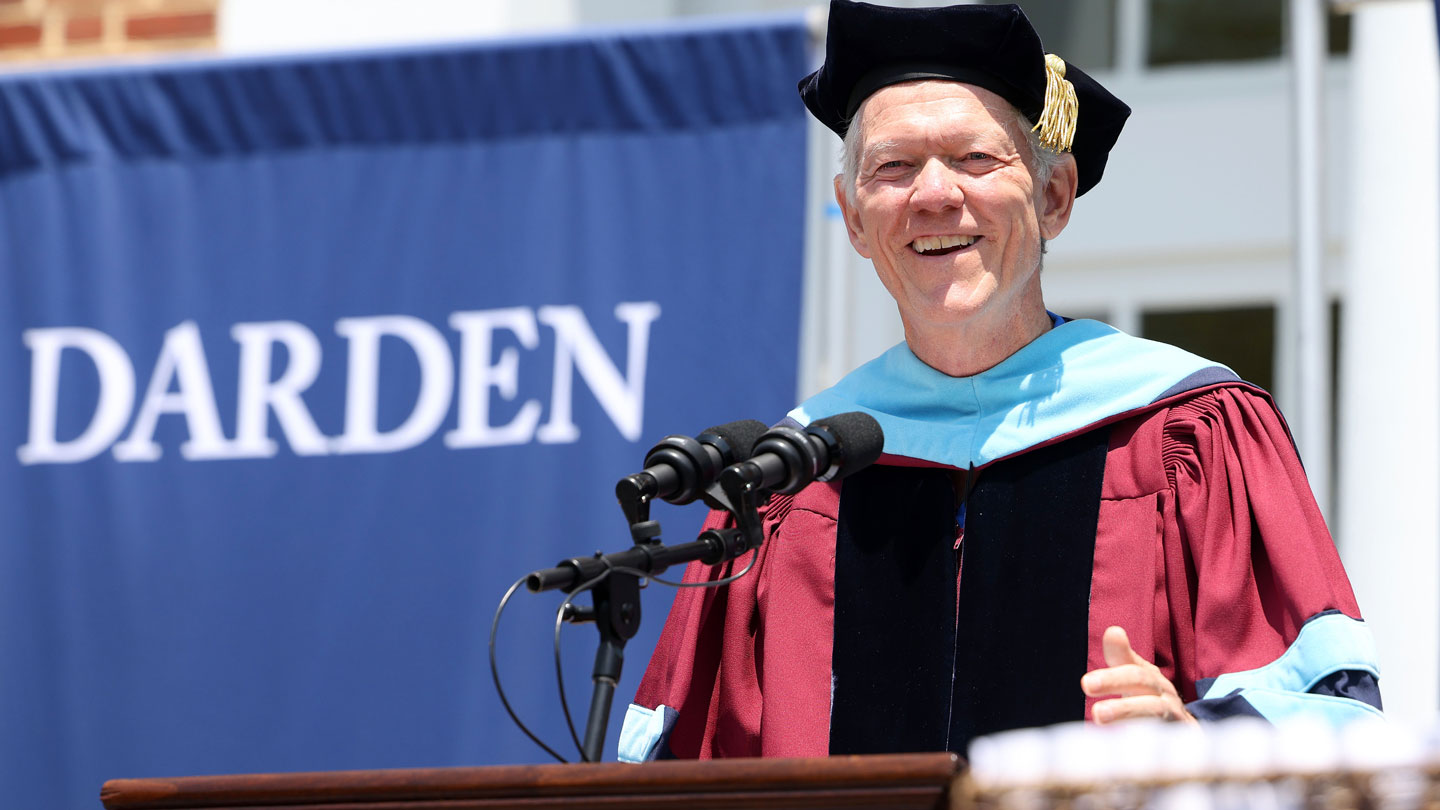 A selection of recent writings and speeches from Dean Scott Beardsley to Darden students, faculty, alumni, and business and thought leaders.
Dean Scott Beardsley discusses the value of time and appreciation for the moment.
Dean Scott Beardsley welcomes the Darden, UVA and Charlottesville communities to the new Forum Hotel, operated by Kimpton Hotels & Restaurants, on Darden Grounds.
Dean Scott Beardsley addresses the Darden community after the UVA shooting tragedy.
At the first in-person graduation in two years, Dean Scott Beardsley discusses overcoming obstacles, learning to know oneself and knowing when to simply let things be.
In two-part graduation, Dean Scott Beardsley delivers short remarks outdoors followed by his full address virtually.
Dean Scott Beardsley delivers a message to Darden faculty, staff and students condemning racism in all its forms and sharing a list of immediate actions the School is taking to improve the experience of Black members of the Darden community at all stages of their Darden lives.
In an address delivered to the graduating Class of 2020 virtually amid the coronavirus pandemic, Dean Scott Beardsley celebrates the hard work, amazing accomplishments and indelible contributions of the class and looks forward to welcoming the School's newest alumni back to Grounds in the future.
In his graduation address to the Class of 2019, Dean Scott Beardsley introduces the concept of the "Vitruvian Leader" and reflects on how new graduates can achieve their full potential via a new model of leadership and four levers to consider for success. 
In his graduation address to the Class of 2018, Dean Scott Beardsley shares four keys to success and encourages graduates to pursue what the French call La Joie de Vivre.
Dean Beardsley addresses the graduates of the Class of 2017, encouraging them to consider their "noble purpose" as they pursue professional paths, and to both "find your why" and "put your why to work."
In his first graduation address as dean, Dean Scott Beardsley encourages members of the Class of 2016 to learn to strike the balance that will lead to a career — and life — of fulfillment.
In his book, Dean Scott Beardsley offers a new vision of leadership for higher education today.