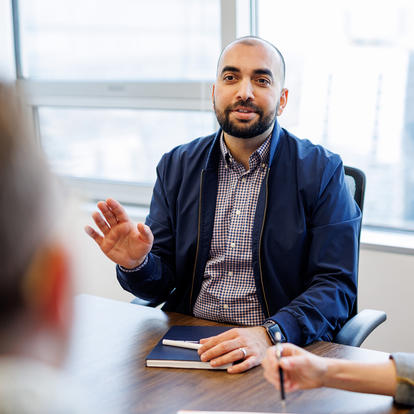 The Executive Program: Advanced Management
The most comprehensive advanced management program for top leaders. Learn to lead with purpose, perspective, vision and values through a powerful experience that improves both mind and body and inspires you to ask, 'What's possible?'
Upcoming Dates

Program Dates

Format

Time Commitment

Program Fee
13 Oct 2024 - 9 May 2025
In-Person,
Charlottesville, VA,
Washington, D.C., Area
6 months
$53,350.00
Overview
To confront challenges in today's fast-changing world, executives need a strategic perspective, informed and ethical judgement, and a global vision. Experience the most comprehensive advanced management and succession planning program, featuring the world's #1 ranked faculty, coaching, integrated wellness program, industry guest speakers, business challenge project and a network of international peers.
In-Person Module #1: 13–25 October 2024 (Charlottesville location)
In-Person Module #2: 27 April–9 May 2025 (Darden DC Metro & Charlottesville locations)
Virtual intersession - business challenge project with faculty consultation and 1:1 coaching
Applications are open for our October 2024 program!
UVA Darden in Charlottesville
A UNESCO World Heritage Site

UVA Darden DC Metro
In the heart of the nation's capital
Intended For
Executive, C-Suite
Focus
Advanced Management, Leadership
Refresh. Renew. Chart a New Course.
Prepare yourself — or your high-performing senior executives — to lead at the highest level of risk and reward. Through TEP's holistic approach to advanced management development, new and potential C-suite leaders hone their capabilities to lead ethically and with purpose, manage across the enterprise, articulate and execute on a vision, and incorporate experiential knowledge and peer perspectives to pursue a differentiated, agile strategy in an ever-changing global business environment.
---
Darden's New Home for Lifelong Learning
| | |
| --- | --- |
| | The Forum Hotel at the UVA Darden School of Business in Charlottesville is now open! We're excited to welcome our EELL participants to learn and stay with us in this dynamic new meeting place. |
Your TEP experience is a shared one, connecting with engaged faculty who combine case method, experiential learning and insights from their research and proximity to practice to drive transformational learning that builds on the experience and expertise of everyone in the room. Our proven immersive approach allows you to take a step back and focus on the whole leader to discover what inspires and drives you from the inside out and beyond.
 

Key Topics & Themes

Executive Perspective

Strategic Positioning   
Brand Positioning
Leadership Roles            

Enterprise & Global Perspective

Corporate Governance
Leading Change
Global Economy & Growth 

Entrepreneurial Perspective

Disruption & Innovation
Digital Transformation, AI
Launching New Ventures

Strategic Perspective

Emerging Markets
Fintech
Cybersecurity
Scenario Planning

Energy Management & Wellness         

 

Special Activities

Business Challenge Project - exercise strategic and leadership agility while focusing on skill development to solve an organizational challenge
Integrated Wellness Program - enhance physical, emotional and mental health, strengthen resilience and maximize energy and effectiveness
"Deep Seeing" Experience - led by National Geographic photographer Sam Abell
Metaverse Pilot - participants and faculty will use virtual reality goggles in both classroom and social environments to enhance instruction and engagement.
Three 1:1 Coaching Sessions
Guest Speakers - industry experts & TEP alumni
Site Visits and Cultural Immersion Activities
Outcomes
This program will help you and your organization:
More effectively lead from purpose, vision and values
Skillfully envision and communicate an enterprise strategy and desired future
Leverage an enterprise perspective to integrate across functions and foster a results orientation throughout your organization
Demonstrate a global perspective to decision making and systems thinking
Enhance personal well-being by more effectively balancing mental and physical demands with organizational imperatives
Enhance strategy through insights and lessons from industry giants such as Apple, Disney, Coca-Cola, AmEx, and Saks 5th Ave
Build your global network of peer leaders to connect with throughout your career
Strengthen recruitment, see higher retention, and accelerate development of your company's high-potential, high-performing team members
We recommend that you connect with one of TEP's program directors:
They will be happy to discuss development needs, business challenges, and career and organizational goals to determine if TEP is the right fit for you or your senior leaders.
Participants represent a broad range of backgrounds - industries, geographic locations, organizational size and professional responsibilities are considered. Although the number of participants from any one organization may be limited, firms are encouraged to send more than one executive.
A company may request a reservation before nominating a specific applicant.
Completed applications will be handled on a "first come" basis. 
Enrollment is limited. Early application is encouraged.
Apply online - application takes approximately 8-10 minutes to complete
Once your application has been reviewed and upon acceptance into the program, a 50% deposit is required to secure your registration.
This program is designed for senior-level leaders inspired to lead from a position of purpose, perspective, vision and values who want to develop a strategic mindset and new ways of thinking. Participants typically have more than twelve years of management experience and are new to or preparing for C-suite roles.
The diverse and dynamic TEP cohorts provide a lifelong global network, as participants share cross-industry and cultural insights during the program and ongoing support and engagement for years beyond. 
Of the 4,000+ executives who have completed this program, many represent Fortune 100 companies. Approximately 60% of TEP participants also have advanced degrees.
In order to be awarded full credit hours, you must be present for the entirety of the program.
In addition to networking with a diverse group of leaders during your TEP experience, TEP graduates are also connected to the 17,000+ Darden alumni in over 90 countries around the world. As such, you receive many of the same benefits, including:
Alumni Directory (alumni.darden.edu)
Lifetime Darden email address
Monthly webinars with faculty
Alumni chapter events around the world (excluding MBA alumni/admissions receptions)
Access to Darden's case collection
Alumni Career Services online toolkit
Alumni newsletters and messages from the School
Executive Education - 20% discount on open programs
The Darden Report magazine (semi-annually)
Best of Both Worlds

During the in-person modules of The Executive Program, you will have the opportunity to learn and explore at Darden's locations in Charlottesville and in the Washington, D.C., area. Accommodations will be provided for all participants as part of your program fee.
Charlottesville

Darden School of Business
100 Darden Blvd. 
Charlottesville, Virginia

Accommodations

Lodging will be provided at our new on-Grounds hotel for participants of this program as part of your program fee. If you register within 30 days of the program start date, accommodations at The Forum Hotel cannot be guaranteed. Alternate lodging would be provided. We encourage you to register early to reserve your spot!


The Forum Hotel
Kimpton Charlottesville
UVA DARDEN
540 Massie Rd.
Charlottesville, VA 22903

Enjoy access to all the hotel's perks during your stay, including morning coffee and tea service, on-site fitness center, Birch & Bloom steakhouse, The Good Sport craft beer bar and large outdoor terrace.

Anchored by the beautiful arboretum and botanical gardens with outdoor learning and reflection spaces, as well as state-of-the-art indoor classroom and event spaces, The Forum Hotel is the new home for Executive Education & Lifelong Learning programming & lodging.

Washington, D.C., Area

UVA Darden DC Metro    
1100 Wilson Boulevard    
Arlington, Virginia

Accommodations

Hyatt Centric Arlington
1325 Wilson Boulevard
Arlington, Virginia, 22209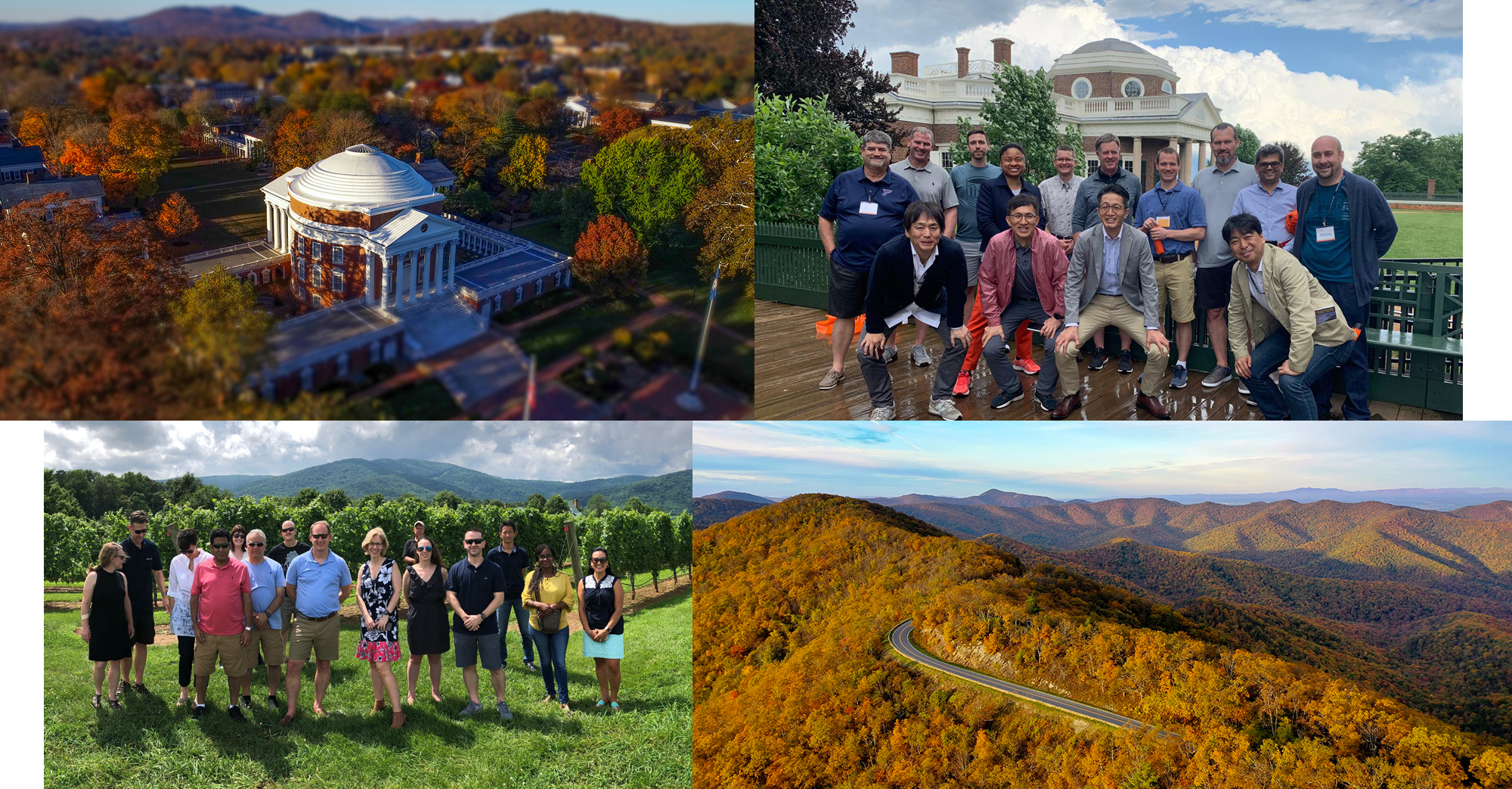 Spend three of the four in-person weeks on UVA Darden's picturesque Grounds in Charlottesville, an ideal environment for learning and reflection away from daily distractions. Nestled in the foothills of the Blue Ride Mountains, Charlottesville and the University of Virginia offer plenty of history and culture to explore, including:
UVA's Historical Grounds - A UNESCO World Heritage Site, the University of Virginia is on the country's top public universities and home to the UVA Academical Village, which honors Thomas Jefferson's vision for cross-disciplinary exchange where students and faculty can learn from each other.
Vibrant Food & Drink Scene - from a variety of cuisines to craft breweries and vineyards, there is something for everyone's taste and mood.
Presidential Homes - A visit to Thomas Jefferson's famous Monticello is included as part of the TEP experience. James Madison's Montpelier and James Monroe's Highland estates are also within miles of Charlottesville.
Unmatched Scenery - Skyline Drive in Shenandoah National Park offers breathtaking views of the Blue Ridge Mountains. Take a relaxing drive or hike a portion of the Appalachian Trail. 
For more ideas, check out our blog post on Five Great Ways to Experience Charlottesville While at Darden.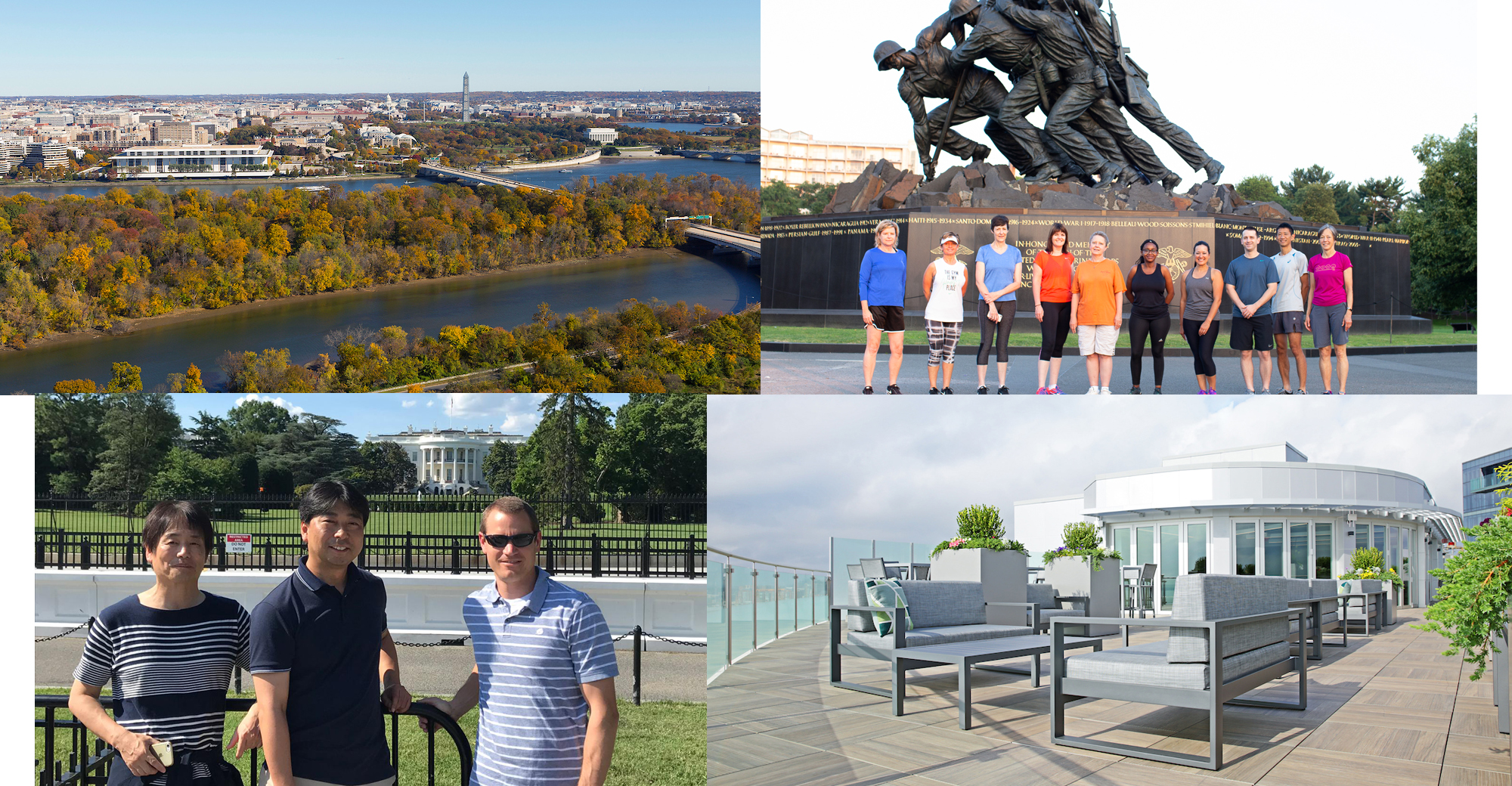 During your week residency in the Washington, D.C., metro area, you'll enjoy sweeping views of the nation's capital from Darden's state-of-the-art facility. You'll learn and explore in the bustling city, at the intersection of business, public policy and leadership. You'll have opportunities to:
Go on site visits to industry and/or government facilities
Learn from special guests from Fortune 500 companies, government agencies and influential change-makers
Jog around historic landmarks as part of the wellness program
Access cultural locales and experiences
Enjoy fine dining along the Potomac River and on Darden's rooftop terrace
Earn Your TEP Advanced Management Certificate
| | |
| --- | --- |
| Completion of The Executive Program (TEP) will meet the full criteria to earn Darden's noncredit The Executive Program: Advanced Management Certificate. You will receive a framed certificate, a certified digital credential and a certificate badge to share with your social network. | |
Continuing Professional Education (CPE) Sponsorship
UVA Darden Executive Education offers continuing education credits as part of our commitment to encourage lifelong learning. 
Instructional Delivery: Group Live
CPE Credits: 85.0
Fields of Study: Business Management and Organization, Personal Development
Program Level: Advanced
There are no prerequisites for participation. Advanced preparation includes:
Pre-reading case studies
Intro webinar
Wellness surveys
Refund/Cancelation/Concern Resolution Policy:
All cancellations and transfers must be received in writing. Submit your request via email to [email protected] with the name of the program, followed by "cancellation" or "transfer" in the subject line. Cancellation or transfer fees may apply. Visit our Registration & FAQ page for full details on transfers and cancellations. 
If you have any questions, concerns or complaints, please contact us at 1-434-924-3000 or [email protected] to resolve your issue.
UVA Darden School Foundation - Executive Education is registered with the National Association of State Boards of Accountancy (NASBA) as a sponsor of continuing professional education on the National Registry of CPE Sponsors. State boards of accountancy have final authority on the acceptance of individual courses for CPE credit. Concerns regarding registered sponsors may be submitted to the National Registry of CPE Sponsors through its website: www.nasbaregistry.org.
Get a glimpse of TEP's unique approach and experience.
Scholarship Opportunities
Dean's Scholarship

Each year, the UVA Darden School Foundation awards a limited number of Dean's Scholarships to outstanding leaders who would benefit from participating in TEP. As part of our commitment to providing a learning environment that encourages diversity of thought and experience, we invite individuals with diverse backgrounds, circumstances and perspectives to apply for the Dean's Scholarship, which may provide up to a 50 percent discount on the program fee for The Executive Program (TEP).

The application is open for the October 2024 program. Deadline to apply is 1 June 2024.

Commonwealth Fellowships

We are committed to serving the Commonwealth of Virginia and providing greater access to education and development opportunities for leaders across all industries. Each year, the Darden School Foundation invites nonprofit organizations from across Virginia to nominate a senior leader for the "Commonwealth Fellowship," which covers the full cost of tuition for The Executive Program (TEP).

The application has closed for the October 2023 cohort - thanks to everyone who applied!

We'll update when the fellowship opens for the October 2024 cohort.
Image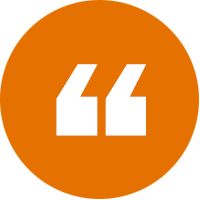 "I appreciated the holistic, enterprise perspective that emerged across lessons in operations, marketing, DEI, finance, strategy, economics, etc. The individual lessons, like mosaic pieces, formed a strategic, enterprise-wide picture. This came together through cases, discussions, guest speakers, learning teams, meals, etc. I also greatly appreciated the health and wellness aspects, particularly during Covid."
TEP 2021 Participant
Faculty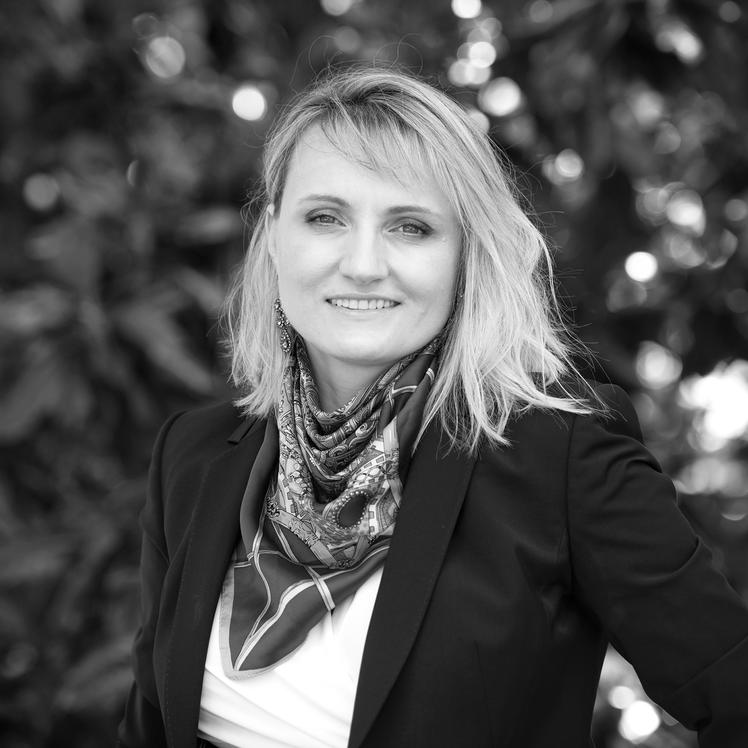 Professor of Business Administration, Peter M. Grant II Bicentennial Foundation Chair in Business Administration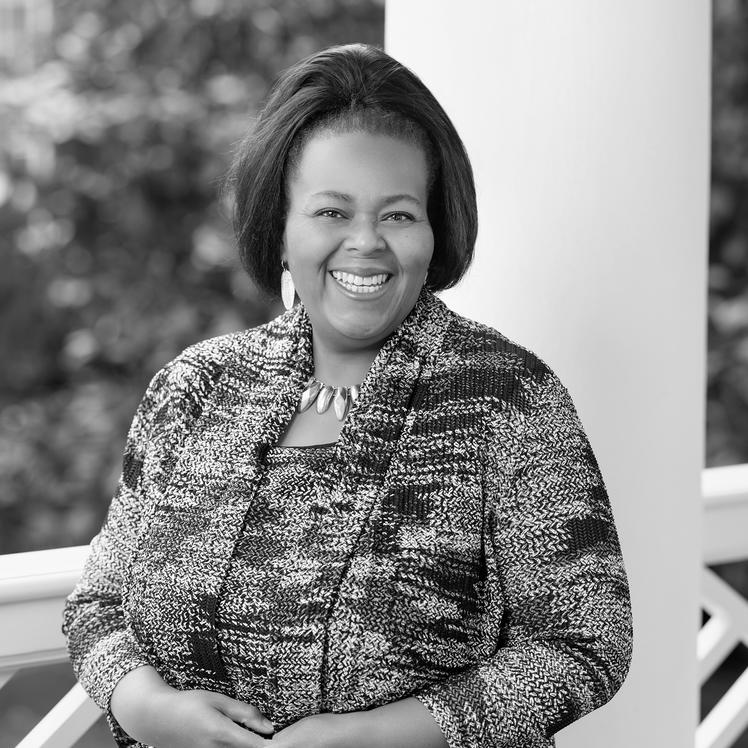 Senior Associate Dean for the Residential Full-Time MBA Program, John D. Forbes Distinguished Professor of Business Administration, Professor of Public Policy at the Batten School of Leadership and Public Policy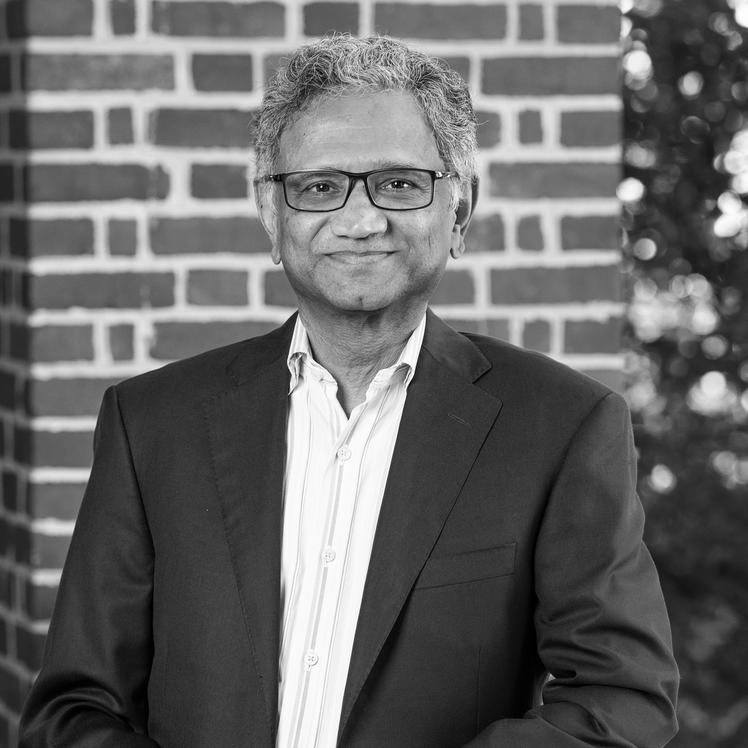 MasterCard Professor of Business Administration, Senior Associate Dean for Faculty and Research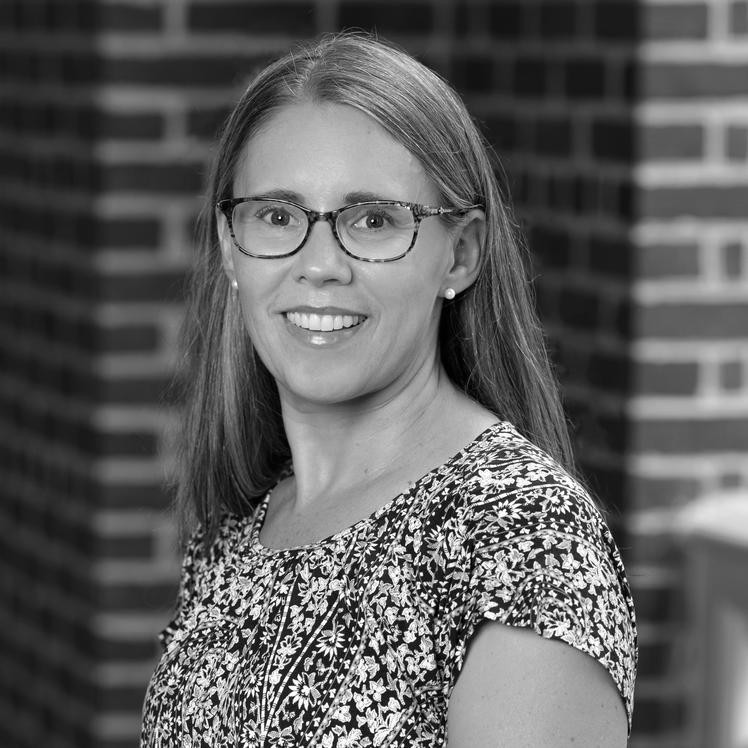 Jodi Harris
TEP Wellness Program Coordinator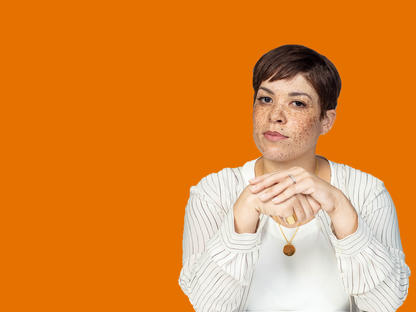 Find out if The Executive Program is the
right fit for you and your organization.