Seminars & Conferences
Darden Faculty Research - Seminars & Conferences - Academic and Practitioner Symposium on Mutual Funds and ETFs
Academic and Practitioner Symposium on Mutual Funds and ETFs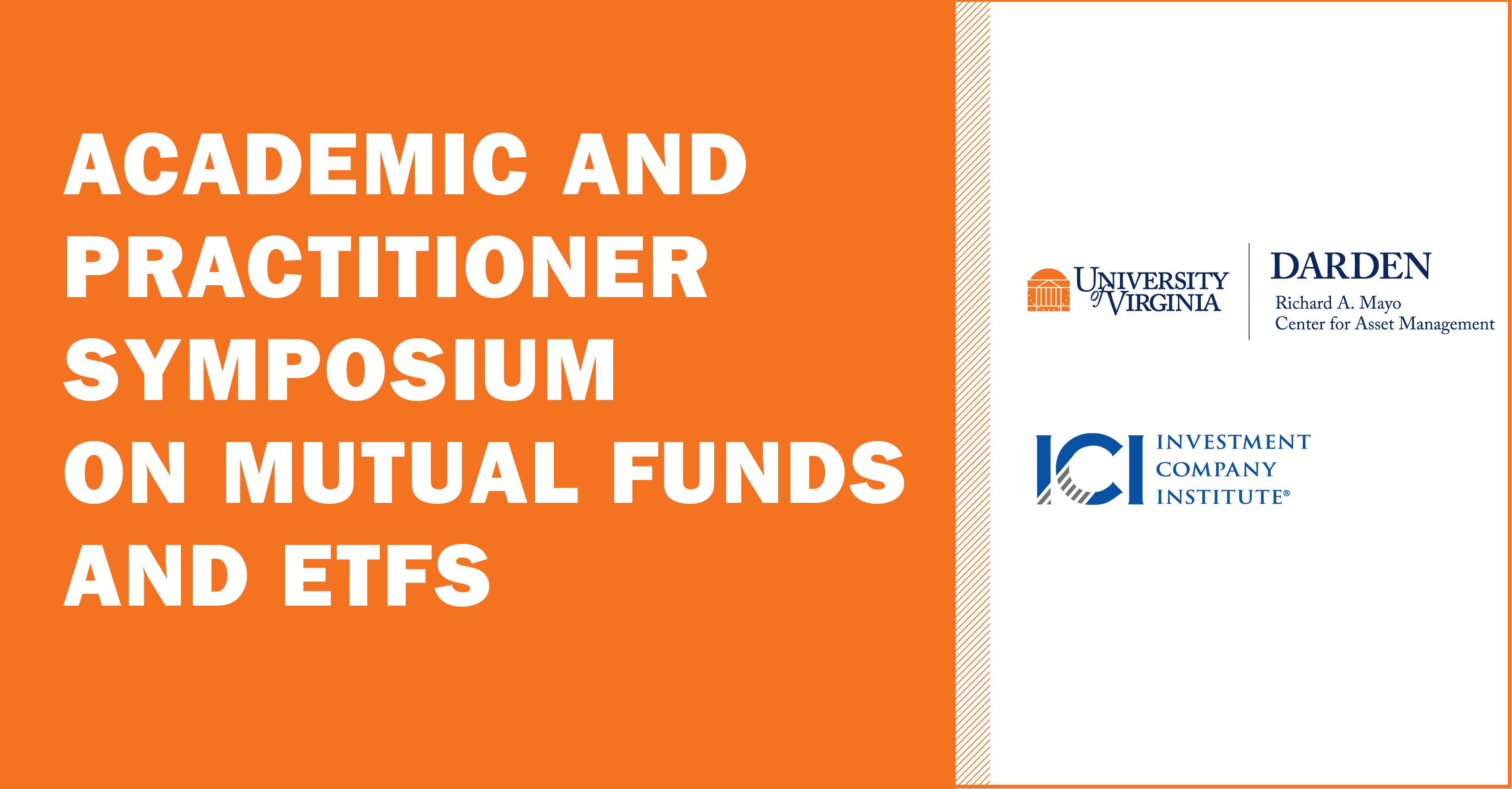 This year, via Zoom, the 2021 Academic and Practitioner Symposium on Mutual Funds and ETFs focuses attention on diversity and inclusion, financial fragility, fixed income and COVID-19. Hosted by the Darden School of Business and the Investment Company Institute, this year will be dedicated to exploring these areas in what promises to be a focused, high-quality program featuring leading scholars and practitioners at the intersection of these emerging topics. Please find program details below (all in Eastern time).
Program
Session 1: Diversity and Inclusion
Mellody Hobson
Co-CEO and President
Ariel Investments
Moderator
Richard B. Evans, Associate Professor of Business Administration and Donald McLean Wilkinson Research Chair in Business Administration, Darden School of Business
12:40pm-1:30pm: Paper Presentation and Panel Discussion
Academic Presenter: Renee B. Adams, Professor of Finance, University of Oxford
Paper: Gender Discrimination as a Consequence of Team Failure
Session 2: Financial Fragility, Fixed Income and COVID-19
This session's keynote presentation, paper presentation and panel discussion elements are continuing to develop. We will update with final details as they become available.
Contacts
Aaron Fernstrom 
+1-434-982-6572 
[email protected]
Shelly Antoniewicz 
+1-202-326-5910 
[email protected]
Previous Years
2020

Related Video Interviews:

 

2019

Related Video Interviews: