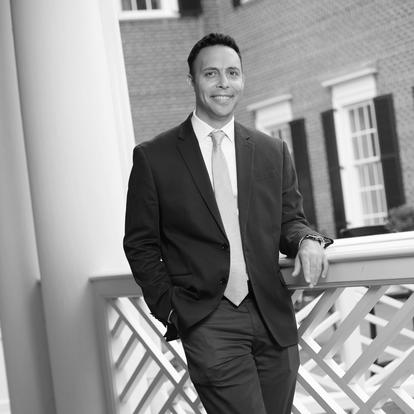 Anthony Palomba
Assistant Professor of Business Administration
Office
FOB 189
Email
Academic Area
Areas of Expertise
Audience Analysis, Media Innovation and Firm Competition, Entertainment Science
Education: B.A., Manhattanville College; M.A., Syracuse University; Ph.D., University of Florida; MBA, Quantic School of Business and Technology; PGP, Artificial Intelligence and Machine Learning, Purdue University 
Anthony Palomba teaches leadership communication and storytelling with data in the MBA program as well as management communication in the MSBA program. His teaching interests are focused on how business professionals can present data results and actionable insights to key stakeholders through storytelling. In his courses, he sheds light on the way leadership communication intersects with persuasion and data-driven decision-making that lead co-workers to take actions toward reaching a shared vision or accomplishing a set of business goals. 
Intellectually, Palomba is fascinated by media, entertainment, and advertising firms. First, his research explores how and why audiences consume entertainment, and strives to understand how audience measurement can be enhanced to predict consumption patterns. Second, he studies how technology innovations influence competition among entertainment and media firms. Third, he is interested in incorporating machine learning and artificial intelligence tools to better understand consumer and firm behaviors. He has worked on studies revolving around how personalities, demographics, and lifestyles can predict movie and television genre and platform consumption habits among users. He has also worked on studies that examine actual consumer behavior on Nintendo Wii systems as well as how cross-platform consumption of NFL sports clips and Madden NFL game play can influence gambling and sports memorabilia consumption decisions. Palomba's research has been published in academic journals such as Journal of Retailing and Consumer Services, International Journal on Media Management, Journal of Media Business Studies, Computers in Human Behavior, Entertainment Computing, and Games & Culture.  
During his doctoral studies, he worked with Nielsen, conducting research on how millennials consumed and used entertainment and media content, products, and services. His first position after graduating with his doctoral degree was as a research manager at Ipsos, where he conducted market research for HBO, Facebook, Fox Sports 1, CNN, Sesame Street, and NBC Comcast, among others. He has also been involved in independent collaborations with Bravo, WPLR 99.1, and WWE among other firms. 
In his spare time, Palomba is an avid college sports fan (Syracuse Orange, Florida Gators, and Virginia Cavaliers). A native New Yorker, he enjoys stand-up comedy, smooth jazz, and Italian cuisine.