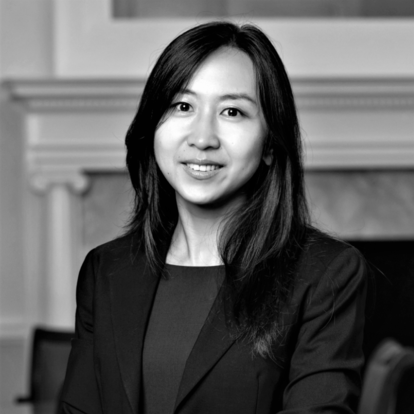 Bo Sun
Associate Professor of Business Administration
Office
FOB 233
Email
Academic Area
Education: B.A., Peking University; M.A., Ph.D. University of Virginia
Bo Sun is an Associate Professor in the Global Economies and Markets area and currently serves as an Associated Editor of the Journal of Money, Credit and Banking. With a keen interest in evidence-based policymaking, Bo conducts theoretical and empirical research on economic implications of information frictions, especially for contracting design, financial market trading, and real economic activity. Her research has been published in leading academic journals, including the American Economic Review, Journal of Monetary Economics, International Economic Review, Journal of Economic Literature, and American Economic Journal: Microeconomics. She also published articles in policy outlets including the Liberty Street Economics of the Federal Reserve Bank of New York and FEDS Notes of the Board of Governors. Her research has also been mentioned in the Wall Street Journal, Brookings, Chicago Booth Review, and Deutsche Bank Research, among other outlets.
Prior to joining Darden, Bo was a Principal Economist at the Federal Reserve Board of Governors. She also served on the faculty at Guanghua School of Management of Peking University from 2011-2014. Bo was a visiting scholar at the Bank of Canada, Bank of England, World Bank, Cornell University, and Carnegie Mellon University, among other academic and policy institutions.  She holds a Ph.D. in Economics from the University of Virginia and B.A. in Finance from Peking University.
 
publications will go here.