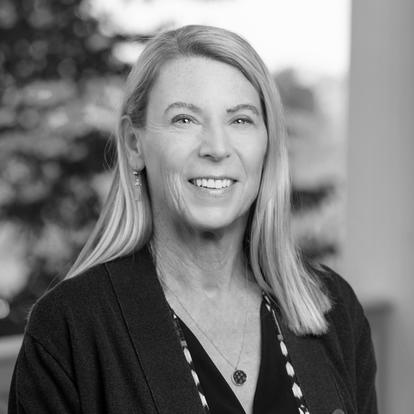 Carolyn Miles
John Alden Purinton, Jr. Professor of Practice
Senior Adviser to the Dean
Interim President of the Darden School Foundation
Carolyn Miles is the former Chief Executive Officer of Save the Children, an organization that gives children in the United States and around the world a healthy start, the opportunity to learn and protection from harm. The global Save the Children movement serves over 155 million children in the US and in 120 countries. As a global organization, Save the Children has committed to driving down the numbers of preventable deaths of children under 5, ensuring every child gets a high-quality basic education and protecting all children from harm.
Carolyn came back to Darden in the spring of 2021 as a Professor of Practice and Special Advisor to the Dean. In 2023, she was named the interim president of the Darden School Foundation. In addition to teaching a new SY elective called "Sustainability from the Inside Out," she is also teaching the CEO Leadership course in J-term and Quarter 3 with Dean Scott Beardsley. Added to her teaching responsibilities, Miles is focused on bringing more women and diverse students to Darden through development of specific programming, increasing scholarship opportunities, and developing new events at Darden for women and diverse students.
Miles joined Save the Children in 1998, was COO from 2004-2011, and served as President and CEO from September 2011 until December 31, 2019. Under her senior leadership, the organization has more the doubled the number of children it reaches with nutrition, health, education and other programs. Resources were over $860m in 2019. Miles' signature issues include hunger, learning outcomes, and ending preventable child deaths. Her championing of women's and girls' issues is also well known in the INGO community.
Prior to Save the Children, she worked in the private sector in Hong Kong for American Express and as an entrepreneur. While in Asia, she confronted the deprivation of the region's children, which motivated her to dedicate her life to their welfare.
Miles has served on numerous boards, including Doerr Institute, Blackbaud, InterAction, USGLC, MFAN, Academy of Education, Arts and Sciences, FSG and the University of Darden's School of Business, where she received her MBA. In addition to her current service on the Darden Board, she was the Co-Chair of the US Global Leadership Coalition (USGLC) and Chaired InterAction, the largest coalition of US-based NGOs. In 2015, Miles was named one of the 50 World's Greatest Leaders by Fortune magazine and inducted into the CT Women's Hall of Fame. In 2017 she received the Distinguished Alumna Award from the Maxine Platzer Lynn Women's Center at the University of Virginia. In 2019, Miles received the Jonathan M. Daniels Humanitarian Award from Virginia Military Institute. Miles has 3 children.