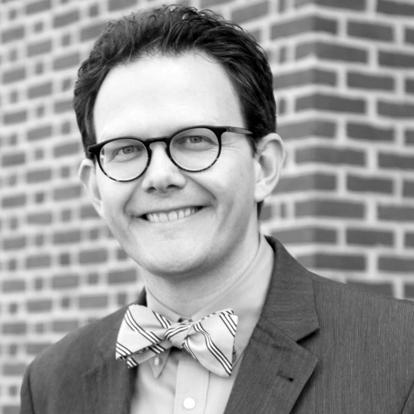 R. Marc Johnson
Senior Assistant Dean, Student Engagement and Global Initiatives
Lecturer
Office
Library 210-H
Phone
Email
Education: B.A., The College of William & Mary; M.B.A., M.Ed., University of Virginia
Marc Johnson (EMBA '13) is a lecturer at the Darden School of Business, teaching courses in global business.
 
Additionally, Johnson serves as senior assistant dean for student engagement and global and strategic initiatives in the dean's office, working with program leadership, student services departments and leaders across Darden to ensure exceptional student engagement in all Darden degree programs. He leads the Darden Student Services Group, working with the leadership of Admissions, Career Development, Global Advising, Program Operations, Student Affairs, Student Registration and others to create an integrated exceptional student experience. In this role he works with faculty, student leaders and professional staff across the Darden degree programs.
 
Johnson also guides and advocates for Darden's global strategy, initiatives and engagement, working alongside leaders across Darden to extend the School's impact and reach around the world. He leads the Darden Center for Global Initiatives in partnering with faculty to create a suite of global learning opportunities for Darden MBA and EMBA students, delivering courses in 20-plus countries a year, and to advance global thought leadership and engagement with practice. Johnson also leads strategic projects across the Darden enterprise and key priorities of the dean's office.
 
Johnson teaches international business in UVA's undergraduate interdisciplinary studies program and courses in leadership for the Sorensen Institute. He has also taught courses in entrepreneurship and nonprofit management. He is the co-author of several entrepreneurship case studies through Darden Business Publishing.
 
Johnson is a doctoral candidate at the University of Pennsylvania in the executive doctorate in higher education management program, where he is researching social mobility and access to graduate and professional degrees. Johnson holds an MBA from the UVA Darden School, where he received the C. Stewart Sheppard Award for service, and a master's in education from the UVA School of Education and Human Development. He graduated Phi Beta Kappa from the College of William & Mary with a bachelor's degree in government.