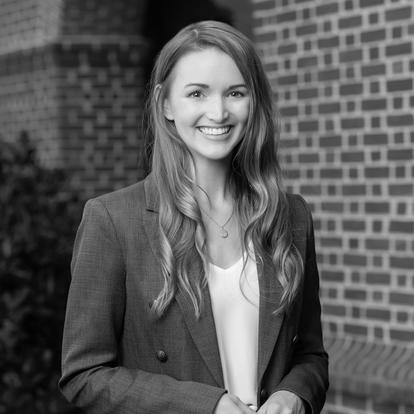 Melanie Prengler
Assistant Professor of Business Administration
Office
FOB 134
Email
Academic Area
Education:  B.A., Texas A&M University; M.A., Sam Houston State University; Ph.D., Mays School of Business, Texas A&M University
Melanie Prengler is an Assistant Professor at the University of Virginia Darden School of Business. Her research focuses on employees at the leading edge of two trends in organizations. First, she studies how employees in remote work arrangements create a sense of workplace out of nonwork space. Second, she studies how employees can reduce systemic discrimination in their organizations via allyship and anti-racism. In particular, she has examined the strategies used by Black law enforcement officers to reduce discrimination in police organizations and encourage diversity, equity, and inclusion in organizations and society. She has also researched how employees can be allies to postpartum women returning to work, as well as how would-be allies can be resilient through allyship shortcomings. Her research has received numerous awards, including the 2021 AOM MOC Division's Best Student-Led Paper award, a 2021 SIOP Anti-Racism grant, a Mays Innovation Research Center grant, and her dissertation was recognized as a finalist in the 2021 INFORMS Dissertation Proposal Competition. 
At Darden, Professor Prengler teaches Contemporary Issues in Human Resources in the Leadership and Organizations Area.
Prior to joining Darden, Prengler received her Ph.D. in Management from the Mays School of Business at Texas A&M University. Before academia, she co-founded a non-profit to support families in low-income areas.