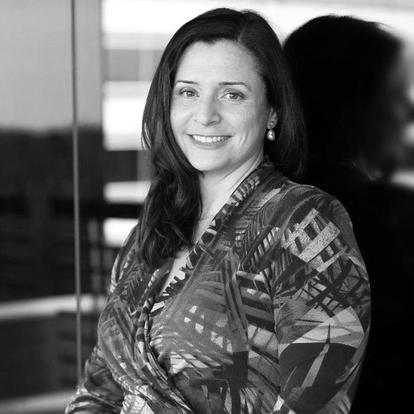 Rebecca Goldberg
Visiting Executive Lecturer
Office
Virtual
Phone
Email
Academic Area
Areas of Expertise
Innovation, Growth and Scale-up, Intrapreneurship, Strategy, Operations Design, Lean and Change Management
Education: Systems thinking and entrepreneurship at Darden (MBA), the creative process at a top-ten art school (BFA, School of the Museum of Fine Arts, Boston), and liberal arts via American Studies (BA, Tufts University).
Rebecca Goldberg is a consultant, facilitator, and author with over fifteen years of experience helping organizations innovate new products and services with a customer-facing value proposition. She implements scale-up models in companies poised for growth by repositioning Lean techniques as the fundamental underpinnings of innovation. She believes that expertise and creativity are both necessary, especially in a service- and technology-driven economy that depends upon design thinking and the customer experience. Her clients have included two Global Fortune 100 companies, four Fortune 500 companies, three privately-held companies over $2B, and the United States Army and Navy. Her most recent project with an AI-based cybersecurity company incorporates performance metrics to achieve greater scale and impact.
Rebecca is a Visiting Executive Lecturer at the University of Virginia Darden School of Business, where she co-authors with several faculty, and an instructor at the University of Richmond. She has published over 250 works on Operations Design at top universities including Darden, Columbia, Yale, and Cambridge, and in major publications such as the Washington Post and Bloomberg Businessweek. Along with Elliott Weiss, she is an author on The Lean Anthology: A Practical Primer in Continuous Improvement and the Business Horizons article "Robust Services: People or Processes?", as well as a contributing author for Wiley & Sons forthcoming 7th edition of the textbook Operations Management: An Integrated Approach.