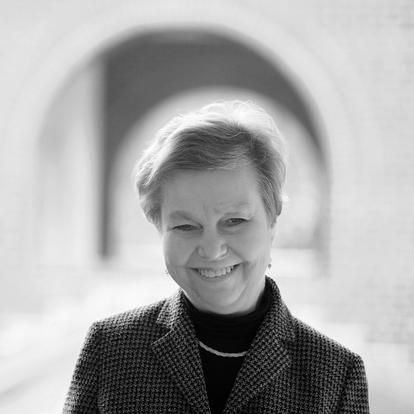 Susan Chaplinsky
Tipton R. Snavely Professor of Business Administration
Office
FOB 137
Phone
Email
Academic Area
Areas of Expertise
Corporate Finance, Private Equity, Capital Raising, Investment Banking, Valuation
Education: A.B., University of Illinois; MBA, Ph.D., University of Chicago
Susan Chaplinsky is the Tipton R. Snavely Professor of Business Administration. Her research interests are primarily in corporate finance with specialized interests in capital raising, private equity, capital structure, PIPEs and employee stock ownership plans (ESOPs). She is the author of numerous articles that have appeared in the leading finance journals, including: Journal of Finance, Journal of Financial Economics, Review of Financial Studies, Journal of Business and Financial Management.
She teaches two electives, "Corporate Financing" and "Entrepreneurial Finance and Private Equity," in Darden's MBA program. She is perennially recognized for her outstanding teaching and received the All-University Teaching Award in 2013, was voted Outstanding Professor in 2007 and Faculty Marshall in 1996. She has authored or coauthored more than 70 pieces of course material.
She currently serves as the faculty representative for Darden's Board of Trustees and was the associate dean for faculty scholarship from 2008 to 11.
Before coming to Darden in 1994, she was a visiting associate professor at Northwestern University, where she was also named the Kellogg Outstanding Professor and was an assistant professor at the University of Michigan's Ross School of Business. She holds her doctorate in business economics from the University of Chicago's Graduate School of Business.
Susan Chaplinsky's Ideas to Action Posts
Selected Publications
Chaplinsky, Susan and S. Gupta-Mukherjee. "The Decline of Venture-backed IPOs: Implications for Capital Recovery," Handbook on Academic Research on IPOs, Edward Elgar Publishing.
Chaplinsky, Susan and David Haushalter. "VIPE Financing: Venture (Capital) Investments in Public Equities," in Oxford University Press Handbook on Venture Capital (April 2012).
Chaplinsky, Susan and L. Ramchand. "What Drives Delistings of Foreign Firms from U.S. Exchanges?" Journal of International Financial Markets, Institutions & Money, Vol. 22, No. 5 (2012): p. 1126-1148.
Susan Chaplinsky and David Haushalter. "Financing Under Extreme Risk: Contracting Terms and Returns to Private Investments in Public Equity, Review of Financial Studies, Vol 23, No. 7, July 2010, 2789-2820.
Susan Chaplinsky and Gayle R. Erwin. "Great Expectations: Commercial Banks as Equity Underwriters," Journal of Banking and Finance, Vol. 33, No. 2, February 2009, 380-389.
Case Studies
Advancing knowledge through research that shapes business, Darden professors are recognized thought leaders in their fields. They are not only master case method teachers, they also author many of the cases used in Darden classrooms and around the world.
Susan Chaplinsky's cases are available in the Darden Business Publishing website.