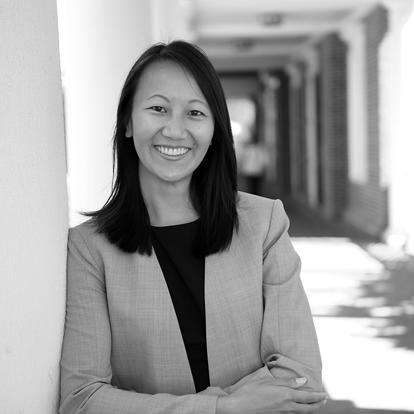 Yo-Jud Cheng
Assistant Professor of Business Administration
Office
FOB 186
Phone
Email
Academic Area
Areas of Expertise
Corporate Governance, Strategic Leadership, Top Management Teams
Education: B.A., Wellesley College; D.B.A. Harvard Business School
Yo-Jud Cheng is an Assistant Professor of Business Administration in the Strategy, Ethics and Entrepreneurship area at Darden. Cheng's research focuses on corporate governance and top management teams. More specifically, she incorporates the nuances of boardroom deliberations and top executives' attributes into large-sample empirical analyses to uncover new insights into the ways board directors and executives shape firm strategy, governance, and performance.
Her research has been published in Harvard Business Review and has been covered in media outlets such as the Wall Street Journal, Bloomberg, Fortune, and CNBC. Cheng teaches the core Strategy course and an elective on Strategic Corporate Governance in the full-time MBA program.
Prior to joining Darden, Cheng earned a Bachelor of Arts (in Economics) from Wellesley College and a Doctorate in Business Administration (in Strategy) from Harvard Business School. She previously worked as an economic consultant in Menlo Park, CA.